Report: Clippers were willing to trade DeAndre Jordan and Patrick Beverley for Kyrie Irving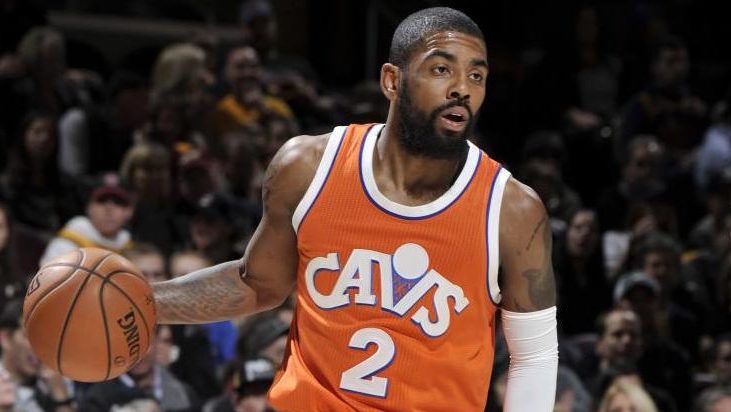 UPDATE:
According to Brad Turner of the L.A. Times, the Clippers have backed out of trade talks after doing their due diligence.
Clippers know that 3-team deal for Kyrie Irving won't work either. But at least Clippers made an effort.

— Brad Turner (@BA_Turner) July 28, 2017
Clippers found out Cavs want veteran starter, young player on rookie contract and draft picks, per source. Clippers don't have that.

— Brad Turner (@BA_Turner) July 28, 2017
Clippers did due diligence and talked to Cleveland about trying to acquire Kyrie Irving, but LA doesn't have assets to get deal done, source

— Brad Turner (@BA_Turner) July 28, 2017
Older report below:
The L.A. Clippers are out to take back what they lost many years ago.
Back in 2011, the then-rebuilding Cleveland Cavaliers had the luxury of having two selections in the top four of the NBA Draft. Thanks to a trade with the Clippers involving Baron Davis and Mo Williams, the Cavs managed to get a hold of L.A.'s unprotected lottery pick which they used to draft Kyrie Irving.
Six years, three All-Star appearances, an Olympic gold medal, and an NBA championship later, the former top overall pick is looking for a way out of Cleveland, and Steve Ballmer is knocking on Dan Gilbert's door.
Source tells me the Clippers would be willing to involve DeAndre Jordan and Patrick Beverley in a trade offer for Kyrie Irving.

— Eric Rosenthal (@ericsports) July 28, 2017
There's a tiny catch though that the Cavs are quite familiar with.
The Clippers can't include Beverley in multi-player trades until August 27th. The Cavs previously waited 30 days in the Love / Wiggins trade

— Eric Rosenthal (@ericsports) July 28, 2017
The Clippers could very well make up for the loss of Chris Paul at the one spot should this trade push through. However, the price is believed to be sky-high as Cleveland would be giving up a superstar with championship experience, who still has two years left in his contract. Most especially, Irving hasn't scathed his prime years yet.
A deal centered on these two pieces alone would be a long shot, and it would absolutely change the Cavaliers' dynamics in offense. But it also makes them even nastier on defense. And for what it's worth, DeAndre Jordan and Patrick Beverley both have some history with the Golden State Warriors with their former teams in the Clippers and Houston Rockets, respectively, having had tough playoff battles against the defending champions in the past.