Report: Cavs promote Larry Drew to Associate Head Coach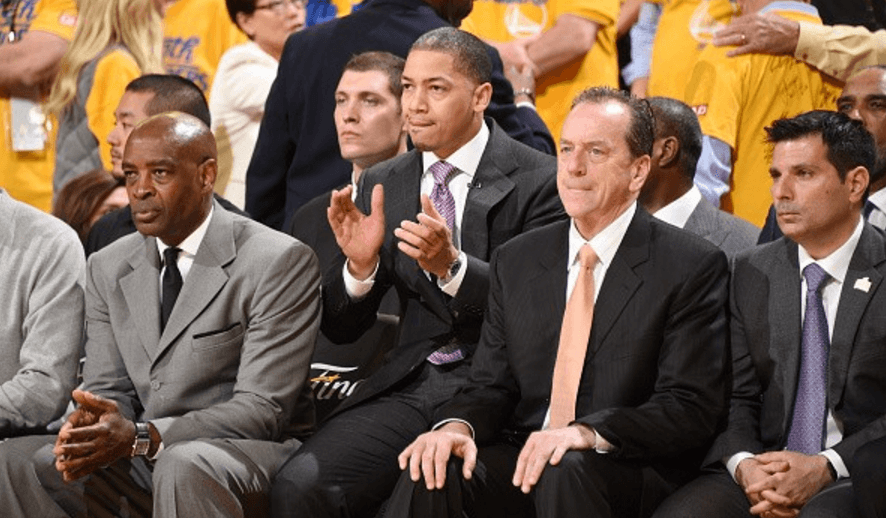 The Cleveland Cavaliers began training camp on Tuesday with their first practice of the 2016-17 NBA season. Aside from still having J.R. Smith to re-sign, the Cavs still have a coaching staff to sign to contracts.
In a statement released earlier today, the defending NBA champion Cavaliers announced promotions to members of their coaching staff.
Former Assistant Coach Larry Drew has been promoted to Associate Head Coach under Tyronn Lue.
Drew, 58, has an extensive background in coaching. Over his 20-plus years of coaching in the NBA, Drew has served as head coach of the Atlanta Hawks (2010-13) and Milwaukee Bucks (2013-14).
Prior to his coaching career, Drew played 10 seasons in the NBA. After his four years of collegiate play with the Missouri Tigers (1976-80), Drew was selected by the Detroit Pistons with the 17th overall pick in the 1980 NBA Draft.
When Drew joined the Cavaliers coaching staff in 2014, his role was that of an assistant coach with (then) Head Coach David Blatt. With his promotion, Drew will now serve as associate head coach under Head Coach Tyronn Lue.
Former Cavaliers guard and current coaching staff member Damon Jones also received a promotion on Tuesday. Jones, 40, will now retain the role of assistant coach, alongside Jim Boylan, Mike Longabardi, and James Posey.
Jones was formerly a shooting consultant with both the Cavaliers and Canton Charge (Cleveland's D-League affiliate). Most Cavs fans will remember Jones on-court with LeBron James in Cleveland's 2007 NBA Finals campaign.
Cavs General Manager David Griffin spoke with the media on the recent promotions, saying:
"We are extremely pleased to secure Coach Lue's staff into the future. The diverse talents and wealth of experience they bring to our Cavs family is, and has been, essential to our growth and evolution as a Championship-caliber franchise."