Report: Baron Davis wants to make NBA return in a Cavs uniform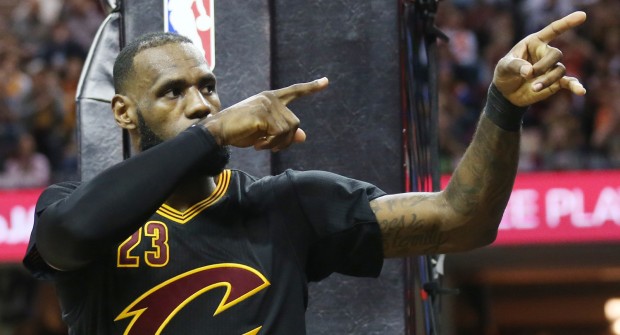 The Cavaliers want, and desperately need, a playmaker off the bench. Earlier today, the Cavs began holding workouts to see who best fits what the defending champions are looking for. The candidates reportedly trying out were former Heat point guard Mario Chalmers, former Pacers' combo guard Lance Stephenson, and former Bulls' point guard Kirk Hinrich.
According to Sam Amick of USA TODAY Sports, there may be another point guard looking to play for Cleveland. Former Warriors' guard Baron Davis is looking to make his NBA comeback, and wants to do it in a Cavs uniform.
Case in point: former Cavaliers guard Baron Davis, now 37 years old and more than four years removed from his last NBA game, is known to covet the job and insists he could do it well so long as he had two weeks to get into tip-top shape (he played six games in the NBA Development League last season, averaging 12.8 points, 3.5 assists and 22.5 minutes.
Davis was best known for his time with the 'We Believe' Golden State Warriors squad in t he mid-to-late 2000's. In the 2007 postseason, the Warriors had the eighth seed in the Western Conference at 42-40 and came up with the shocking upset over the first-seeded, 67-15 record Dallas Mavericks.
His time away from the NBA though is a bit worrisome, especially since he suffered a season-ending knee injury as a member of the New York Knicks back in the 2012 postseason. At this time, it doesn't sound like the Cavs have any interest in Davis. If they do, it'll be in case players like Chalmers, Stephenson, Hinrich, and Norris Cole all become unavailable.