Raptors' Dwane Casey Punished By League For Criticizing Officials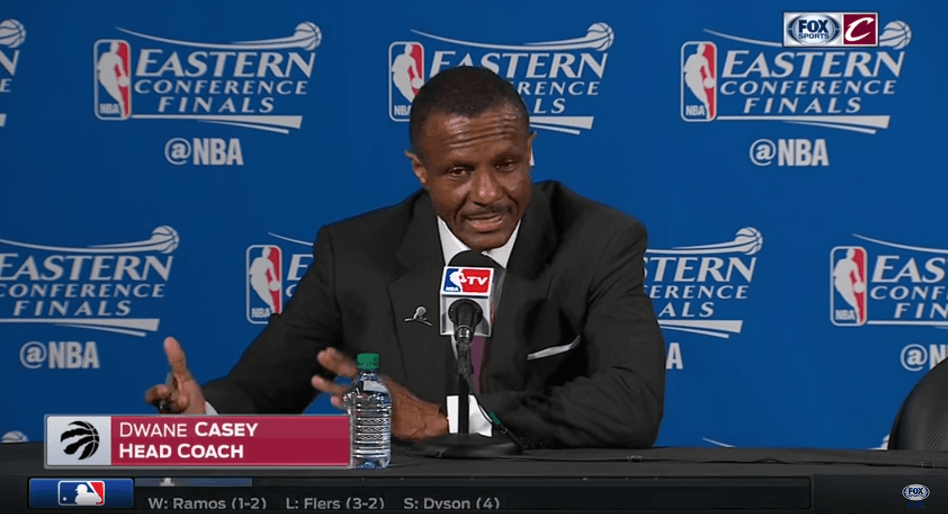 In Game 3 of the Eastern Conference Finals, the Raptors came out to bee the hungrier team as they took down the Cavs to end their perfect postseason record.
Raptors coach Dwane Casey, despite winning the game, had some words for the officials because he though his Toronto players were getting whacked repeatedly with no foul calls.
RELATED: Richard Jefferson Takes Hilarious Shot At Raptors With #WeTheNorth Line
The league came down hard on him on Sunday, handing him a $25,000 fine for criticizing the officials in Game 3.
Also, to no one's surprise, the league has fined Raptors coach Dwane Casey $25k for criticizing the officiating in Game 3.

— Howard Beck (@HowardBeck) May 22, 2016
Game 4 is tonight at 8:30 PM EST.