Raptors Assistant Jamaal Magloire's Pregame Jokes Fueled Cavs Blowout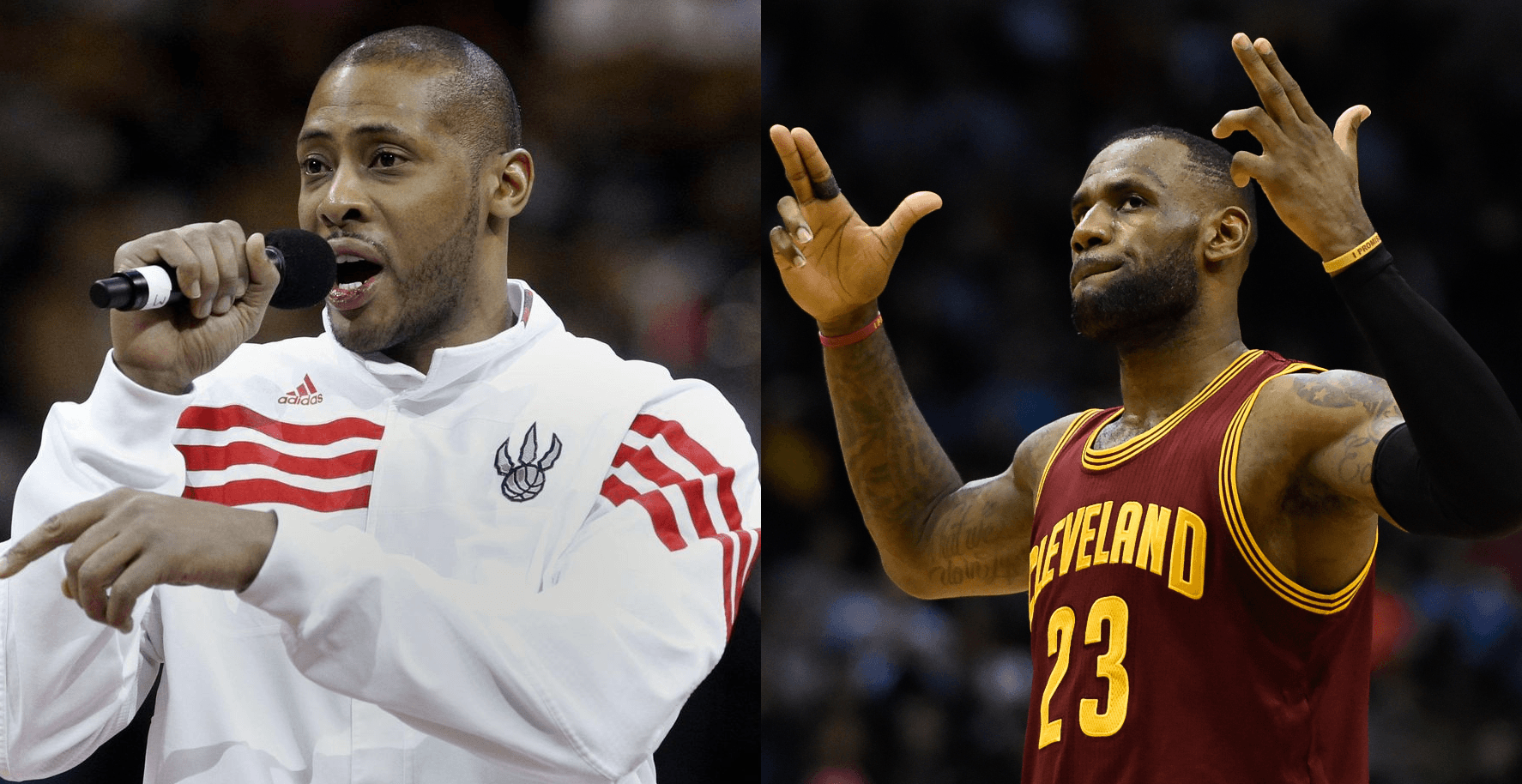 The Cleveland Cavaliers have defeat the Toronto Raptors by a combined 110 inside Quicken Loans Arena this season. The latest loss was a 38-point blowout that saw the Cavs lead 100-60 after three quarters of play in the pivotal Game 5 of the Eastern Conference Finals.
Many were surprised at how terrible Toronto played, but it may have been a Raptors assistant coach who fueled the Cavs to destroy the Raps.
RELATED: VIDEO: Mark Jackson Takes Questionable Jab At Richard Jefferson For Something That Happened Years Ago
Chris Haynes of Cleveland.com reports on the joke Toronto assistant coach Jamaal Magloire made that angered the Cavs.
During pregame individual shooting, Jamaal Magloire, Raptors assistant coach/team consultant, started cracking jokes in the direction of the Cavaliers about hitting below the belt. It was supposedly intended as a lighthearted shot at Dahntay Jones' low-blow punch of Bismack Biyombo at the end of Game 3.

However, a few members of the Cavaliers didn't find him to be funny at all. It was viewed by a few who witnessed it as the retired player trying to fill the void of being the Raptors' enforcer from behind the bench.
RELATED: Drake Attempts To Roasts Kyrie Irving After Raptors Pull Off Game 4 Victory
Magloire played 12 years in the NBA and is now a veteran presence as well as an assistant coach for the young Raptors. As if the Cavs needed any motivation, Magloire may have just put the nail in the Raptors coffin.