After a period of inactivity, the Cleveland Cavaliers made two big moves within days of each other, agreeing in principle to a deal with guard David Nwaba and trading for forward Sam Dekker. At this point, with rookie Billy Preston on a two-way contract and restricted free agent Rodney Hood likely to return, the Cavs' 15-man roster is set.
With the team picture clearing up, it's time to take a look at how head coach Ty Lue could divide the minutes between the players.
Starting lineup
PG – Collin Sexton
SG – Rodney Hood
SF – Cedi Osman
PF – Kevin Love
C – Ante Zizic
Drafted eighth overall, Sexton is too talented not to start. His competitors are George Hill, an injury-prone veteran, and Jordan Clarkson, an overpaid and inconsistent combo guard. Sexton is undoubtedly the most important part of Cleveland's future, and that's why he should start immediately.
At just 19-years-old, Sexton is already a polished slasher. He has fantastic athleticism and speed, but his best asset is his competitiveness. Sexton plays with an intensity that few players can match, and that helps him to defend at a high level. His passing and shooting skills need work, but his scoring will be a welcome addition to the revamped first unit.
Hood was brought over from the Utah Jazz at the trade deadline, and he seemed like the perfect rotational wing to add. He had great size, could defend multiple positions, and was supposed to be the Cavaliers' primary bench scorer. However, that's not how things happened.
Hood woefully underperformed, and was benched for much of the playoffs. He had a renaissance in Game 3 of the Finals, but that didn't make up for his lack of impact before. Hood is now a restricted free agent, but this offseason's cap situation has limited any interest from other teams. Hood should be back in a Cavs uniform, and will be counted upon to be a more consistent player.
Originally drafted in 2015, Cedi Osman finally came over to the U.S. from Turkey and signed with the Cavaliers. Although he didn't have a huge role, Osman's positive personality quickly made him a fan favorite. With LeBron James no longer on the team, Osman will receive much more playing time, and will have a chance to prove why he was one of the most sought-after European prospects in recent years.
Now that Kyrie Irving and LeBron James are gone, Love is once again the focal point of a team. Last time he was the primary offensive option, he averaged 26.1 points and 12.5 rebounds per game. It's unreasonable to expect that level of elite performance from him, but Love should improve marginally as a result of more touches. If the Cavs want to make the playoffs, Love will need to return to his previous form.
As the only true center the Cavaliers have had since Timofey Mozgov, Ante Zizic is a departure from Cleveland's recent spacing-centered offensive philosophy. However, as the lone player remaining from the failed Kyrie Irving trade, Zizic needs to play. He flat-out dominated in the summer league, and although that's not exactly a great indicator of NBA success, he should be a very solid player this season.
He had flashes of brilliance as a rookie, holding his own against established big men such as Jonas Valanciunas and Andre Drummond. Zizic already has a polished offensive game, and although he only attempted 67 shots, he had a stellar 73% field goal percentage. That efficiency should translate, as he is a classic back-to-basket center.
Key bench players
PG – George Hill, Jordan Clarkson
SG – David Nwaba, Kyle Korver
SF – Sam Dekker
PF – Larry Nance Jr.
C – Tristan Thompson
As hyped as he is, Sexton is still a 19-year-old rookie, and will need guidance. That's where Hill will come in. He can teach Sexton the nuances of the point guard position while providing Cleveland with a very solid backup. Clarkson had a disastrous playoffs, but is only 26 and has shown he can be an effective scorer. Perhaps he will return to his Lakers form now that he doesn't have to play off of LeBron James. Clarkson should get minutes at both guard positions.
David Nwaba has not officially signed a contract with the Cavaliers yet, but he has a chance to be part of the core for years to come. He is a 25-year-old wing who is an excellent defender and solid slasher. He also brings effort and intensity, something last year's Cavs severely lacked. He should see time at both shooting guard and small forward, and is probably Cleveland's best defensive player now.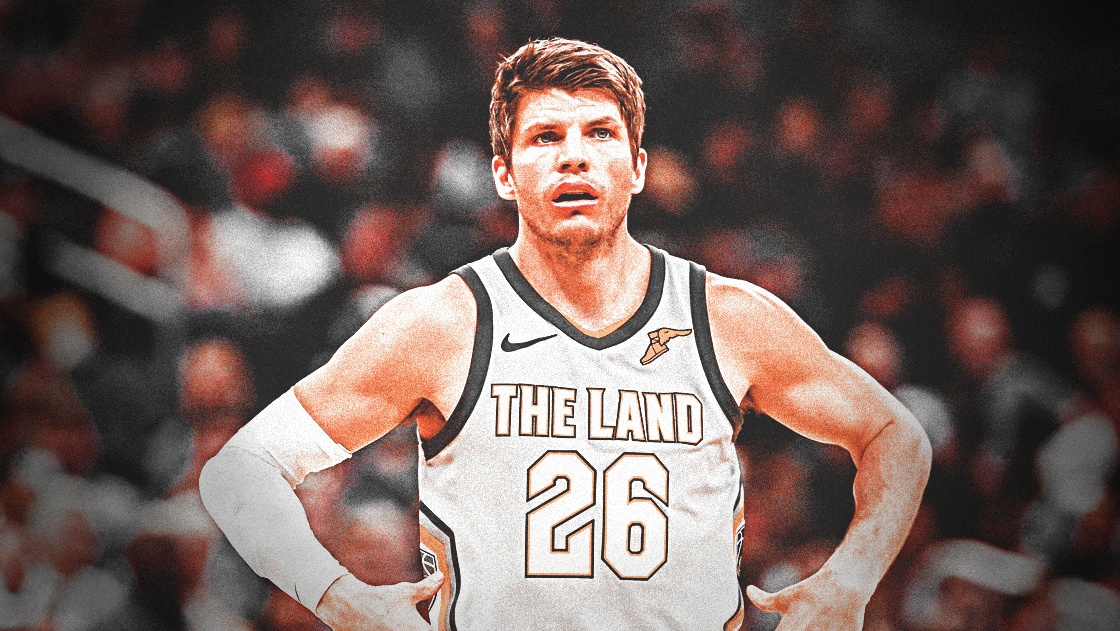 Korver finds himself in a very different position than what he is used to. For the past 11 years, he has been a part of serious playoff contenders. Now, he is a veteran leader on a young team that may or may not be aiming for the eighth seed. Korver is a trade candidate, but while he is with the team, he will function as a player/shooting coach, helping the younger players to work on their shot. Collin Sexton could be the largest beneficiary of Korver's offensive prowess.
Speaking of players who could improve their shooting, Sam Dekker is the newest addition to the team. A big, athletic wing, Dekker is a good slasher, but that's about it. He is a career 28% shooter on 1.8 attempts per game from beyond the arc. That needs to improve if he hopes to carve out a role with the Cavs.
Larry Nance Jr. is certainly good enough to start, and he may just do that, over Ante Zizic. But for now, he will be a backup 4 and 5, seeing significant playing time with all the other big men. His athleticism, motor, and defense is invaluable, and he has a better offensive game than Tristan Thompson. Nance is also just 25, and is working on a contract extension with Cleveland. He figures to be a crucial part of the team's nucleus moving forward.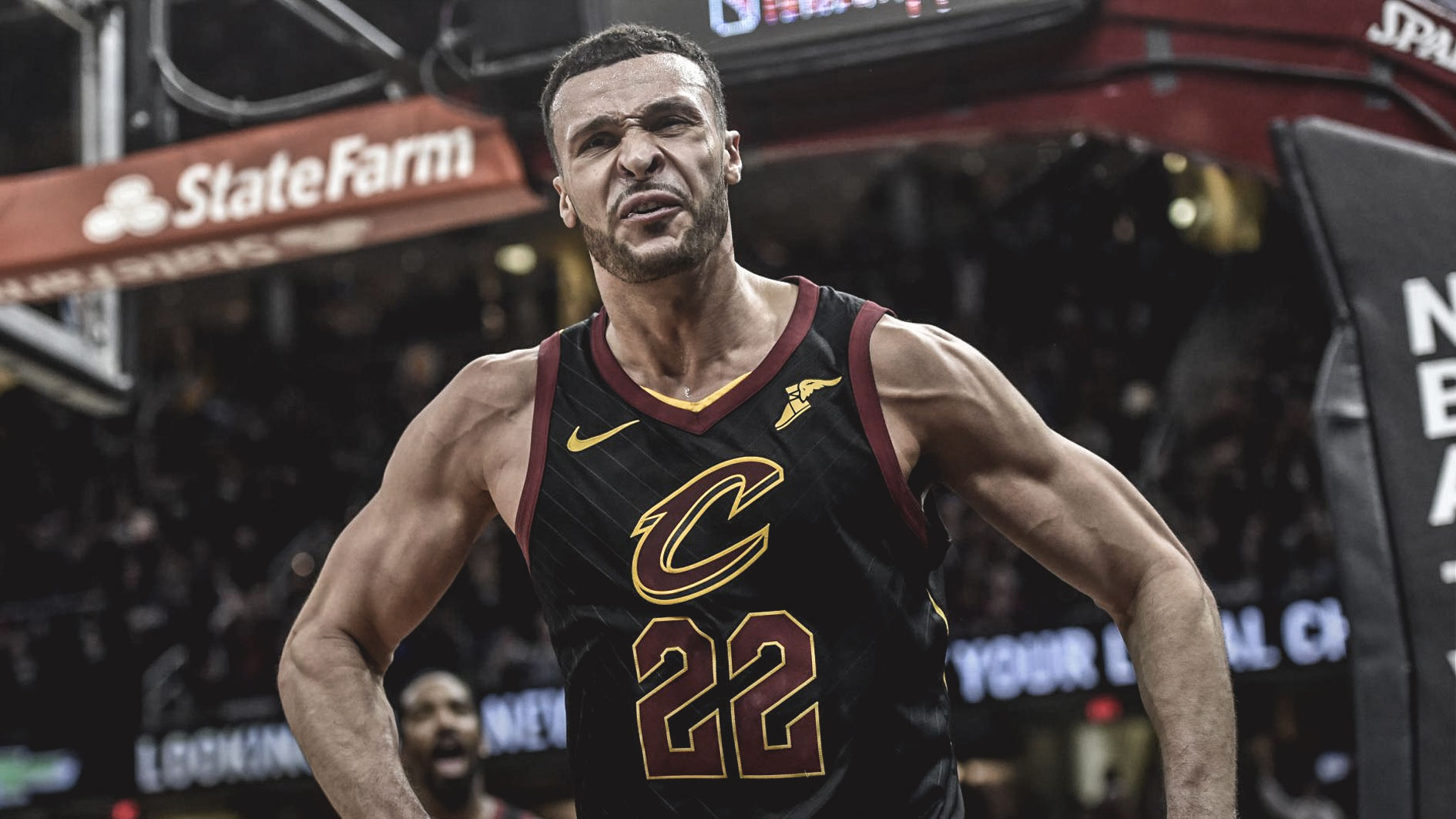 If it weren't for his contract, Tristan Thompson would probably be a trade candidate. But the Cavs are "stuck" with him for now. After a poor regular season and some personal issues, Thompson had a revival in the first two rounds of the playoffs.
As the longest-tenured player on the roster, Thompson still has a role with the team, but it will be smaller than in seasons past. His rebounding, motor, and ability to guard any position will make him a valuable player to have off the bench.
Reserves
SG – J.R. Smith
SF – Billy Preston
PF – Channing Frye
It's not really fair to call Smith a "reserve", as he will probably play quite a bit this year. But the Cavs suddenly have a logjam at shooting guard, and Smith appears to be the lowest man in the pecking order. Smith's contract only guarantees a small portion of his salary for the 2019-2020 season, so he could very well be traded at some point before then.
Billy Preston will split time between the Canton Charge and the Cavaliers. He will need all the playing time he can get, as he took a year off due to a complicated situation at the University of Kansas. A former five-star recruit, Preston is incredibly talented and has All-Star potential, but will need more time to develop than most players. Channing Frye was signed to provide veteran leadership and morale boost to the young locker room. He could be joined by his friend and former Cavalier Richard Jefferson as well. Frye will probably log the fewest minutes of any player on the roster.
Even with the roster pretty much finalized, it's incredibly difficult to predict a finish for this Cavaliers team. They could be the worst team in the league, but just as easily place as the seventh seed in the playoffs. One thing is for certain; it will be an entertaining year, no matter what happens.