Preview: What Cavs jerseys could look like with Goodyear Logo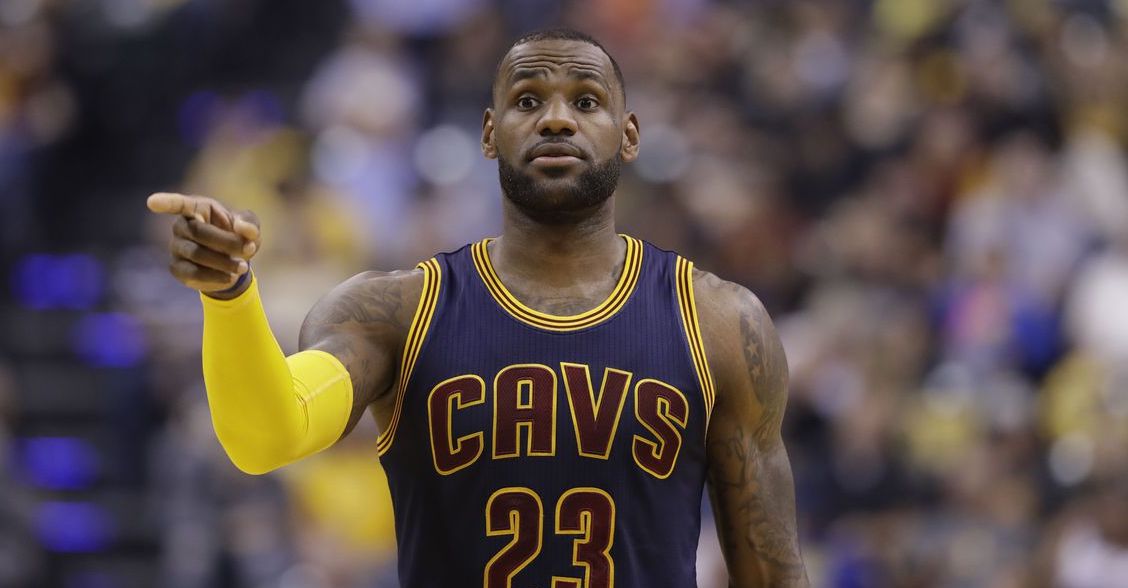 In a joint press conference earlier this afternoon, Goodyear Tire Company and the Cleveland Cavaliers officially announced a multi-year sponsorship deal. The new partnership means that the Cavs will wear the famous winged foot logo on their new, Nike-designed jerseys for the next three seasons.
Nike and the Cavaliers will unveil their new uniforms this summer. According to Joe Vardon of Cleveland.com, the colors of the new jersey will remain the same (navy, wine, gold, etc). For avid fans, the Cavs' team shop already has Goodyear-related merchandise for purchase.
The Exclusive Co-Branded Collection is available now @CavsTeamShop! @goodyear x @Cavs #MoreDriven pic.twitter.com/nMmgD6bevw

— Cavaliers Team Shop (@CavsTeamShop) May 15, 2017
The winged foot patch, which is to be sewn on the front left of Cleveland's jerseys by NBA rule, will have two variants: one wine-bordered (home white jerseys), the other having a navy border (away).
"The wingfoot (is) going to be opposite the swoosh, and they really do look beautiful together," Cavs general manager David Griffin said.
For now, all we can do is speculate on what the new kits will look like. Here are a few examples of what could be in store.
The Cavs become the sixth NBA Team with jersey ads thanks to a Goodyear partnership https://t.co/3YxbHDsLz4 pic.twitter.com/IjqoyA2iE2

— Dime on UPROXX (@DimeUPROXX) May 15, 2017
FIRST LOOK: Goodyear logo on Cavaliers game jersey starting next season pic.twitter.com/JlsJzj1ME3

— Darren Rovell (@darrenrovell) May 15, 2017