The Cleveland Cavaliers are in the midst of a rebuild that feels like it has lasted an eternity, even though it has really only been six months. Another perennial playoff contender may be entering that phase as well; the Memphis Grizzlies are currently 19-28 – the second-worst record in the Western Conference. The days of the "Grit-N-Grind" Grizzlies are over, and the team is now ready to listen to offers on their best players.
At this time last year, the Cavs would have been interested in Conley and Gasol to improve their chances at beating the Golden State Warriors in the NBA Finals. Now, Cleveland should be looking to take on some of the Grizzlies' salary in exchange for draft picks.
Memphis is an interesting cap situation as they have only three plays making more than $8.7 million this season, yet those three players are being paid a combined $78 million. If the Grizzlies aren't going to be competing for the next few seasons, they won't want to spend so much money, especially on just three veterans.
For first time, Memphis will begin listening to trade offers on franchise stars Marc Gasol and Mike Conley, league sources tell ESPN. Memphis has reached a crossroads and is preparing to weigh deals involving one or both of its cornerstone veterans. Story soon on ESPN.

— Adrian Wojnarowski (@wojespn) January 22, 2019
Wojnarowski's Tweet mentions Gasol and Conley as the players Memphis is now open to trading, but they are unlikely to be targeted by the Cavs now; both are still good players who should be playing on playoff teams, not the worst squad in the league. Gasol is 33 and has a player option worth $25.6 million for next season, while Conley is 31 and owed over $67 million through 2020-2021. Despite their large contracts, both players should have a good market, even though the Cavs likely won't be part of it.
The Cavaliers' real target should be Chandler Parsons, the biggest mistake of the 2016 offseason. Memphis has been trying to get rid of him since 2017, but his abhorrent contract has made that impossible. Parsons makes over $24 million this season and over $25 million next year.
He has played in just 73 games during his time with the Grizzlies, including only three this season. Before, he missed games due to injury, but now he is just a healthy scratch each night. At this point, Parsons is practically worthless as a player, and his contract is arguably the worst in the league.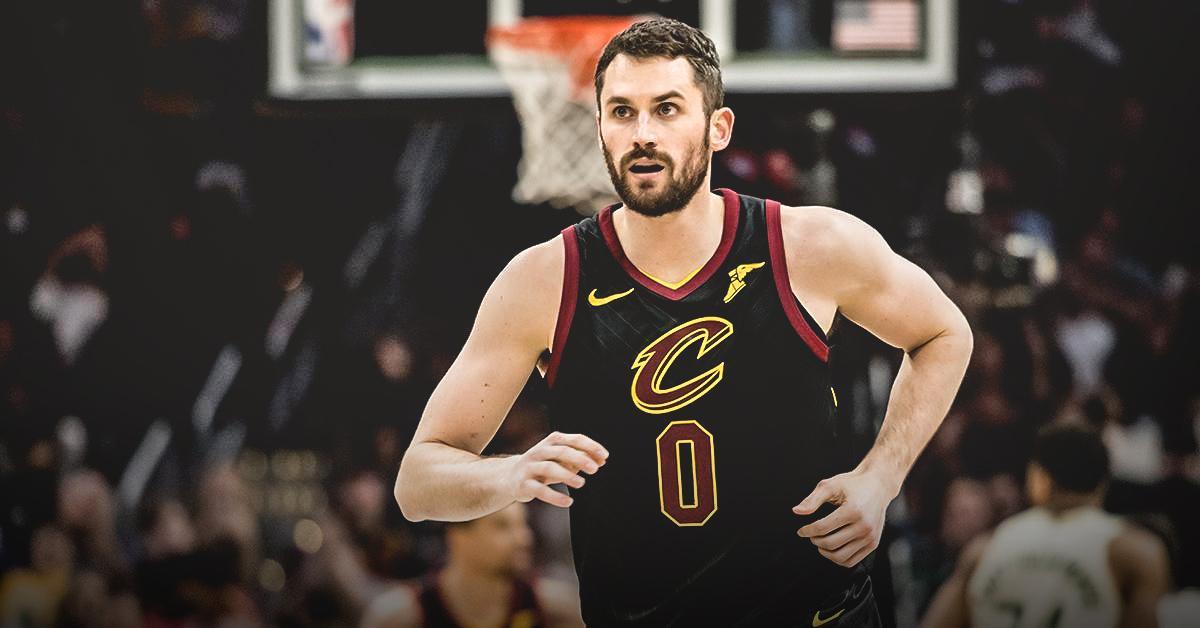 So why should Cleveland be interested in Parsons? Well, for one thing, they could recoup a draft pick in exchange for taking on his contract. Sending Alec Burks and J.R. Smith to Memphis would get the Grizzlies out of his albatross deal, creating cap space this year and saving them money next season.
For their troubles, the Cavs would likely receive a protected first-round pick, similar to the one they recievd from the Milwaukee Bucks earlier this season for taking on Matthew Dellavedova and John Henson.
Additionally, much like Dellavedova and Henson, Parsons will eventually become valuable. At this time next year, his $25 million salary will be expiring, and other teams with bad contracts will be calling the Cavs asking if they can trade for Parsons, offering Cleveland a pick and more bad contracts. This is a cycle the Cavaliers should keep going until they are finally ready to begin competing again, which, at this rate, could be quite a while.
Even though the Cavs shouldn't have any interest in acquiring Gasol or Conley, they could very well still be involved in a trade. Cleveland's expiring contracts (Alec Burks, J.R. Smith, Rodney Hood) could be very useful in facilitating a trade for a team that is up against the salary cap, which happens to be practically every team. Koby Altman should be eager to get involved with any potential deal as long as it isn't helping out Golden State.
As long as the Cavaliers have expiring contracts to deal, there will be a robust trade market. NBA teams are constantly handing out contracts that they will regret in a few years' time, and the Cavs are happy to help them rectify those mistakes, for a small fee, of course.