The NBA trade deadline is just three weeks away, and the Cleveland Cavaliers should once again be busy. At last year's deadline, the team reconstructed the entire roster, sending out six players and receiving four in return. Those trades were made to inject some sort of life into an aging and drama-filled roster, in addition to preparing for the all but inevitable departure of LeBron James.
This year's philosophy will be much different. The goal should not be to improve the team, but in a way, make it even worse (is that even possible?). The Cavs will be looking for young players and future draft picks, and in return, they will take on other teams' contract mistakes.
The Cavaliers have expiring contracts to offer teams, but beyond that, they offer cap relief, which many teams are still in desperate need of after the fateful summer of 2016. One team that was severely harmed by the salary cap increase is the Charlotte Hornets, who have a major decision to make regarding their future.
The Hornets were talked about as a possible trade partner at last year's deadline and early in the offseason, but for a much different reason. Cleveland and Charlotte were rumored to be talking about a deal that would send Kemba Walker to the Cavs in exchange for the eighth overall pick in the 2018 NBA Draft, which would become Collin Sexton. Now, the two sides find themselves in very different situations compared to a year ago, yet a trade still makes sense for both sides.
Charlotte's highest-paid player is not Walker, but a man who makes double Walker's salary this season, Nicolas Batum. Back in 2016, Batum signed a five-year deal with the Hornets worth $120 million, and that contract pays him $24 million this season. The fifth year of the deal, 2020-2021, is a player option, which Batum would be insane to not exercise.
That $120 million is also fully guaranteed, so there is no easy way out for Charlotte. Past this season, Cleveland would be taking on two years worth of salary that totals nearly $53 million, so the price the Hornets would need to pay is quite high. However, if they wish to keep Walker (and even if they decide to rebuild instead), jettisoning Batum's albatross of a contract may be unavoidable.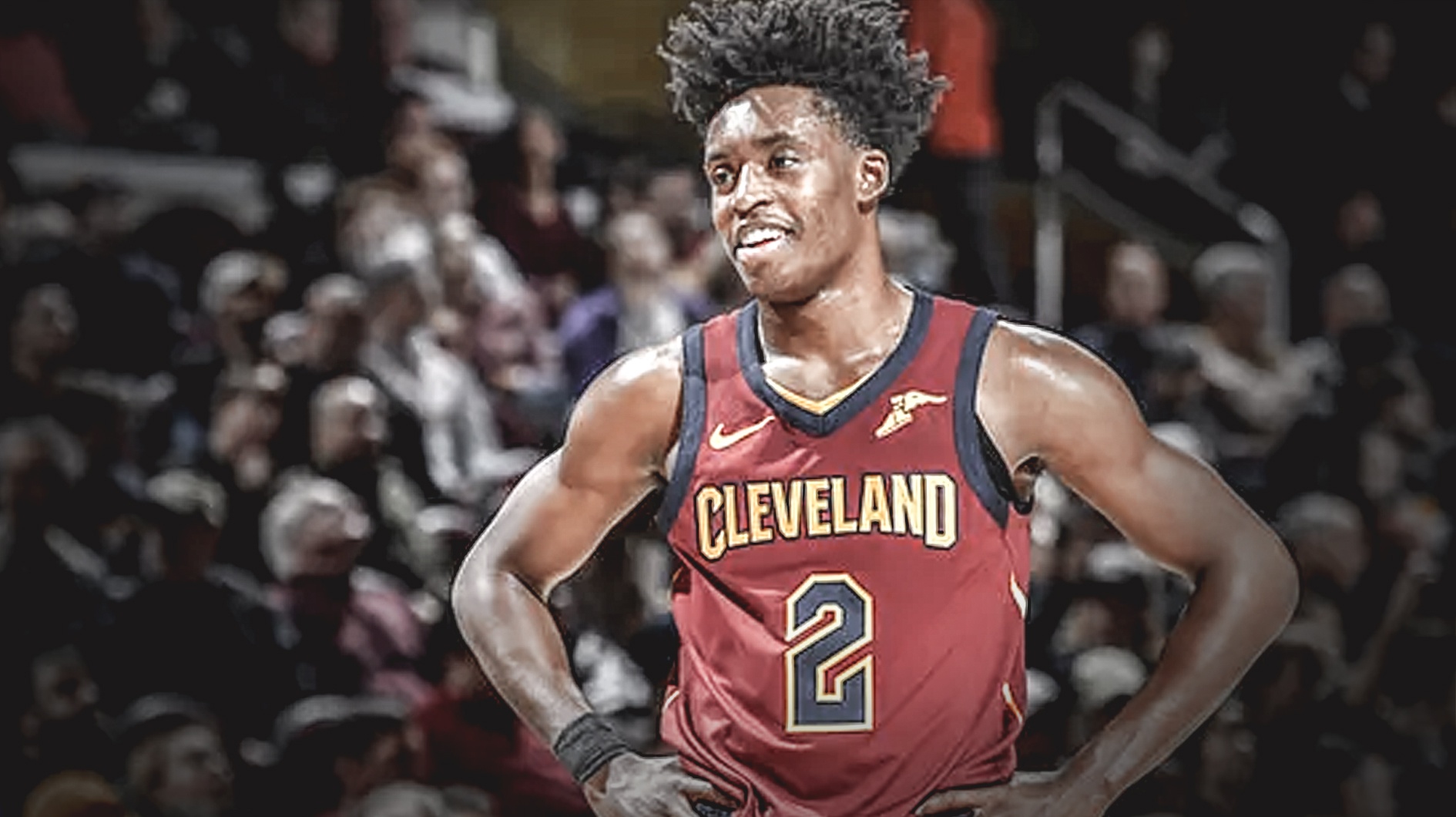 Batum isn't even a bad player; far from it. He is a versatile wing, who can defend at a high level on the perimeter with his 7'4″ wingspan. He is shooting 40% from beyond the arc and adding 3.4 assists per game. He can certainly help a team, just not for $24 million.
The problem for Charlotte is that Batum is not the only bad contract they are rostering. Bismack Biyombo (two years, $34 million), Marvin Williams (two years, $29 million), and Cody Zeller (two years, $30 million) are all candidates to be moved, if the Hornets can find a taker. Biyombo and Williams are both veterans who wouldn't help the Cavs much, but Zeller is a slightly different story.
He is 26 years old and has been both a starter and a reserve multiple time in his career with the Hornets. He is a solid player and the Cavaliers are weak at the center position. However, if Cleveland is interested in adding a young center from Charlotte, Zeller should not be the primary target. Instead, the Cavs should ask for Frank Kaminsky in a trade.
Kaminsky is younger than Zeller, and unlike Zeller, has a solid three-point stroke. In his four years with Charlotte, Kaminsky has never been able to surpass Zeller on the depth chart, as he has started just 23 out of a possible 258 games, including none this season. He does not appear to be in the Hornets' long-term plans, and as he will be a restricted free agent after the season, should not cost much at all.
In addition to receiving a draft pick or two for taking on a bad contract, the Cavaliers could also net a young player at a position of need, without committing long-term to him, at least immediately. If Cleveland does land Kaminsky, they could take a few different approaches. First, they could attempt to instantly extend him, which would keep him on the team for the foreseeable future. This would most likely be the cheapest way to retain his services, although it also presents the risk of committing to Kaminsky before being able to see what he is really worth.
The Cavs could also just let him play out the season, and attempt to re-sign him in restricted free agency. This would give the team the benefit of being able to gauge how much they are willing to pay him, or they could let him walk if his play is not good enough.
However, if Cleveland does decide they wish to keep Kaminsky, this scenario carries the risk that another team offers Kaminsky a contract that the Cavaliers are unwilling to match. The desired course of action should be determined before a trade is finalized.
In order to be able to take on the contract of Batum or Biyombo (the most likely salary dump candidates), the Cavs have two main options to send out. J.R. Smith is owed $14.7 million this season and $15.7 million next year, but only $3.9 million of that is guaranteed.
Alec Burks will be a free agent after this season, during which he is owed $11.5 million. Both players would provide Charlotte the cap relief they seek, and would give them the flexibility needed to re-sign Walker, or reduce their payroll if he signs elsewhere. Additionally, both players would be useful in a playoff push, which, even though they are three games under .500, the Hornets are still in position for, currently holding the eighth seed.
A trade between Cleveland and Charlotte would predicated on the Hornets' willingness to part with a future first-round pick. It would be protected, but only to the point where it is still worth the Cavs' while to take on a bad contract.
The Milwaukee Bucks gave up a lottery-protected 2021 first-rounder (that has additional conditions based on previous trades) and a second-rounder in addition to Matthew Dellavedova and John Henson, two bad contracts who can be flipped next season similar to Burks and Smith, for George Hill's expiring $20 million deal. The difference is that both Dellavedova and Henson have a spot on this Cavs team, and their contracts are more manageable than Batum's is.
The Cavaliers should push for a top-10 protected pick, but may have to settle for just a lottery protection. If the Hornets are desperate enough, Charlotte provides a very interesting trade partner that Cleveland can use to rebuild its future draft capital.