Postgame Pindowns: LeBron James responds with 57 points, Cavs end their streak of mediocrity vs Wizards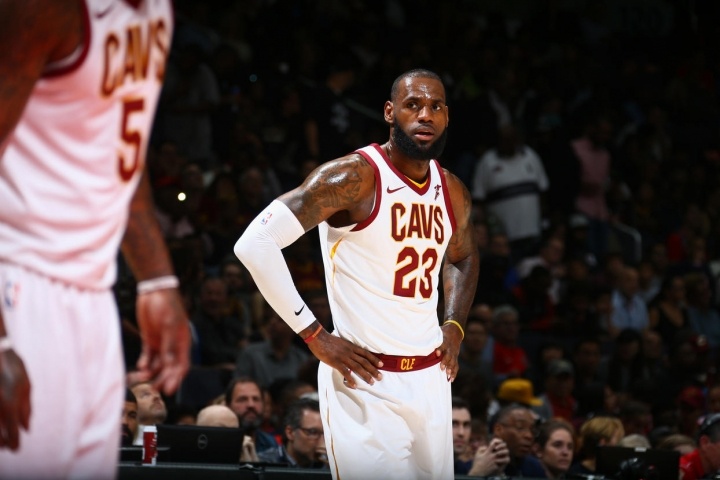 Even the best of teams lose games they shouldn't. 4 in a row may be tough to swallow, but a win tonight against the playoff hungry Washington Wizards would make a statement. Here are some pindowns, thoughts for your thoughts.
Effort, which was buried by repetitive mistakes against Indiana, has become more noticeable against another hot Eastern Conference team in Washington for the Cavaliers. Defense, which has been especially suspect in the early going of games, started better tonight against the Wizards, who managed to put up over 35 points (5th out of last 6 games) but only with hot shooting (60%).
As Jeff Van Gundy points out, the one weakness to Season 15 for LeBron James is turnovers; he's up to 4.5 a game.
Derrick Rose's impact today in the early going is what you'd expect from a Kyrie Irving. Scored 10 points in the 1st quarter, hitting his first 5 shots. His defense today was also magnificent. When he's up against playoff-caliber point guards, we usually get a Rose on another level.
Critics will say that 66 points is too many to give up. But if you're a home team, and you score 66 and you're still down by 8, then you know it wasn't easy. That, or you're playing the Suns.
Both teams just didn't understand what the refs were doing in the 3rd quarter.
The Cavs built a 17-point lead off tremendous defense, but there was a loss of focus half way through the quarter with multiple poor possessions. The Cavs lost their chance to put the Wizards out early, but finished strong to head into the 4th up 11.
It's Season 15, LeBron James is still being nasty; 38 points after 3 quarters.
Instead of resting for the beginning of the 4th, LeBron James got a boost in minutes after having a monster first 3 quarters. The seriousness of ending this losing streak couldn't be understated.
LeBron took the 4th quarter minutes, and did not disappoint. For the 11th time, first in 3.5 years, James eclipsed 50. He finished with 57 points, 11 rebounds, 7 assists, 3 steals and 3 blocks. He only needed 1 triple to get there.
James took up Wade's minutes because he was unstoppable tonight, but it was also strategy on Ty Lue's end. Wade was benched for the same reason Marcin Gortat was bench. The Cavs spread court enabled James to score inside at will.
Finally, the streak is over! The Cavs next contest is at home on Sunday against the 1-7 Atlanta Hawks. Hopefully players aren't too satisfied to let their guard down. Look forward to more pindowns then!