The Perfect Target For The Cleveland Cavaliers That No One Is Talking About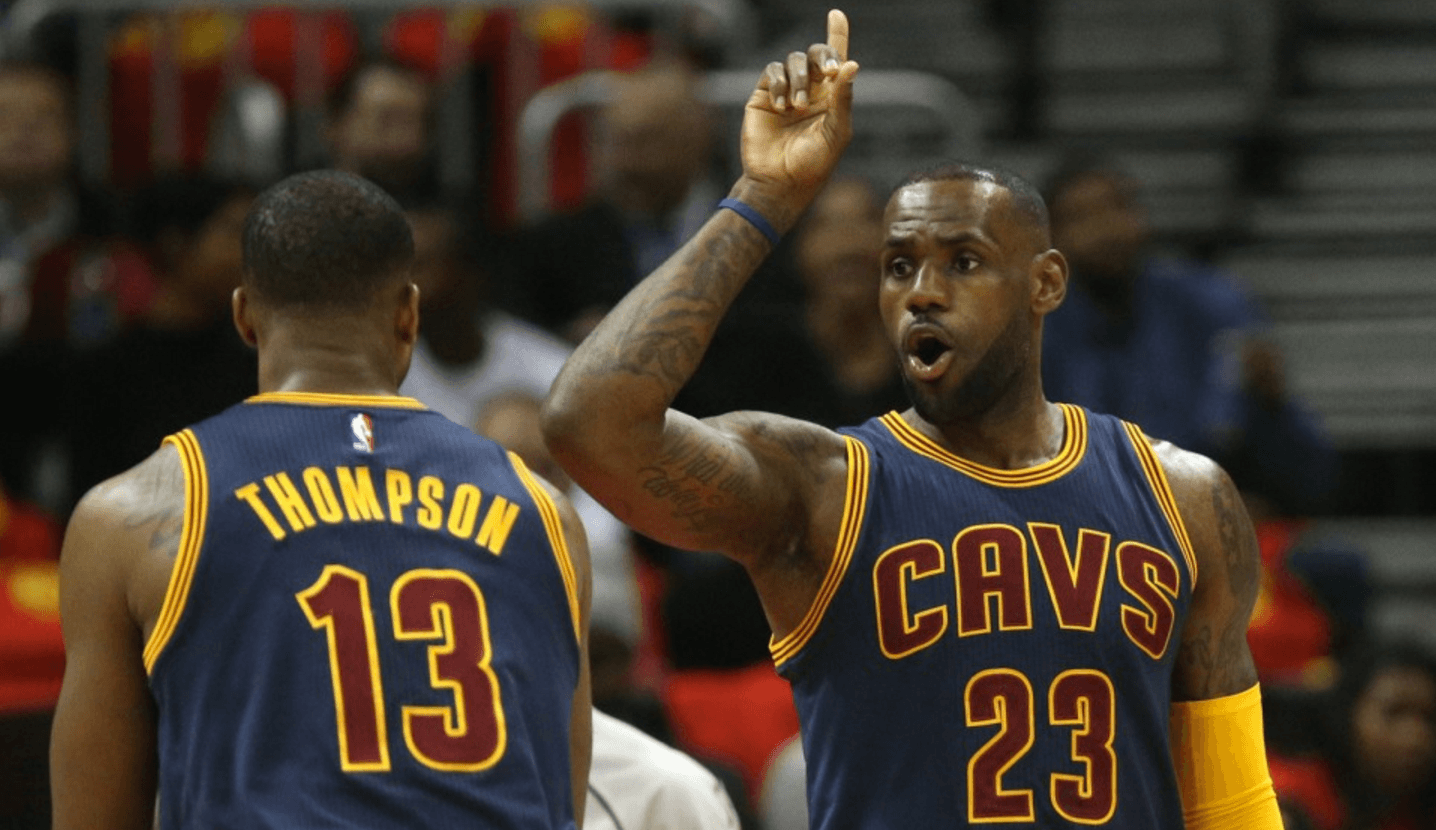 The Cleveland Cavaliers don't have much to offer free agents this summer financially. However, the promise of an NBA Finals appearance and possibly an NBA Championship could be too good to pass up for some veterans not looking for financial security as much as they want to close out their careers as winners.
One of those free agents is power forward David West. West displayed the ultimate commitment to winning last year when he gave up his $12.6 million option with the Indiana Pacers in order to pursue and NBA title with the San Antonio Spurs for just $1.5 million. That plan completely backfired on him, however, as the Spurs were eliminated in the second round of the NBA Playoffs.
RELATED: LeBron James Takes Over Chris Paul's Snapchat, Spits Game At Wife Savannah
Now, West has declined his player option for next season and is also reportedly mulling retirement.
Spurs forward David West will decline his $1.55M player option for 2016-17 and evaluate playing future, league sources tell The Vertical.

— Shams Charania (@ShamsCharania) June 13, 2016
David West has decided not to pick up option w/#Spurs, his agent said. "He hasn't 100 % even decided to play," Jeff Austin said.

— Tom Orsborn (@tom_orsborn) June 22, 2016
At 35 years of age, West is close to the end of his career. However, he's still got a lot left in the tank and could very well help a team like Cleveland.
Timofey Mozgov is an unrestricted free agent this summer and didn't fit with the style the Cavaliers wanted to play this season. It resulted in a championship, and it's looking like Mozgov will not be back with the Cavs for another year (not unless he wants to play with the third string when the Cavs blow teams out or in case of an injury). Here's where David West comes in.
West has career averages of 14.8 points, 6.9 rebounds, 2.2 assists, 0.8 steals, and 0.8 blocks per game. Of course, he's not going to be asked or expected to play at that level, but West did play 18 minutes per game with the Spurs where he averaged 7.1 points, 4.0 rebounds, and 1.8 assists. Production like that at the power forward spot would be exactly what the Cavs need, and he could be a replacement for Mozgov.
RELATED: Why Dwyane Wade Should Consider The Cleveland Cavaliers In Free Agency
Injuries can happen anywhere and at anytime, and although Mozgov didn't play, having West on the team would allow Tristan Thompson, Kevin Love, and Channing Frye to play a little less during the regular season.
West, like Love and Frye, has the ability to stretch his game outside of the paint to the three-point line if necessary. He lives from the mid-range area, and could be put in similar pick and pop situations with LeBron James, Kyrie Irving, and Matthew Dellavedova (should he and the Cavs agree on a deal for him to return). If you knows West's game, you know he thrives from mid-range. If you haven't seen him play before, he's a good look at his shot chart.
West would also provide an increased level of physicality to this Cavs team. One could even make the case that he would be the enforcer Cleveland has lacked last season. Although Dahntay Jones provided a bit of aggressiveness for them throughout the postseason, but it's unclear if the Cavs plan to bring Jones back.
RELATED: What Cleveland's salary cap will look like in 2016-17
When you look at the free agent pool, there are some solid options at power forward, but with the amount of money we have to spend on free agents as well as retain our own players, a player like West could take another pay cut to try and go for an NBA Championship.