With NBA Finals Success, Tyronn Lue Joins An Elite Company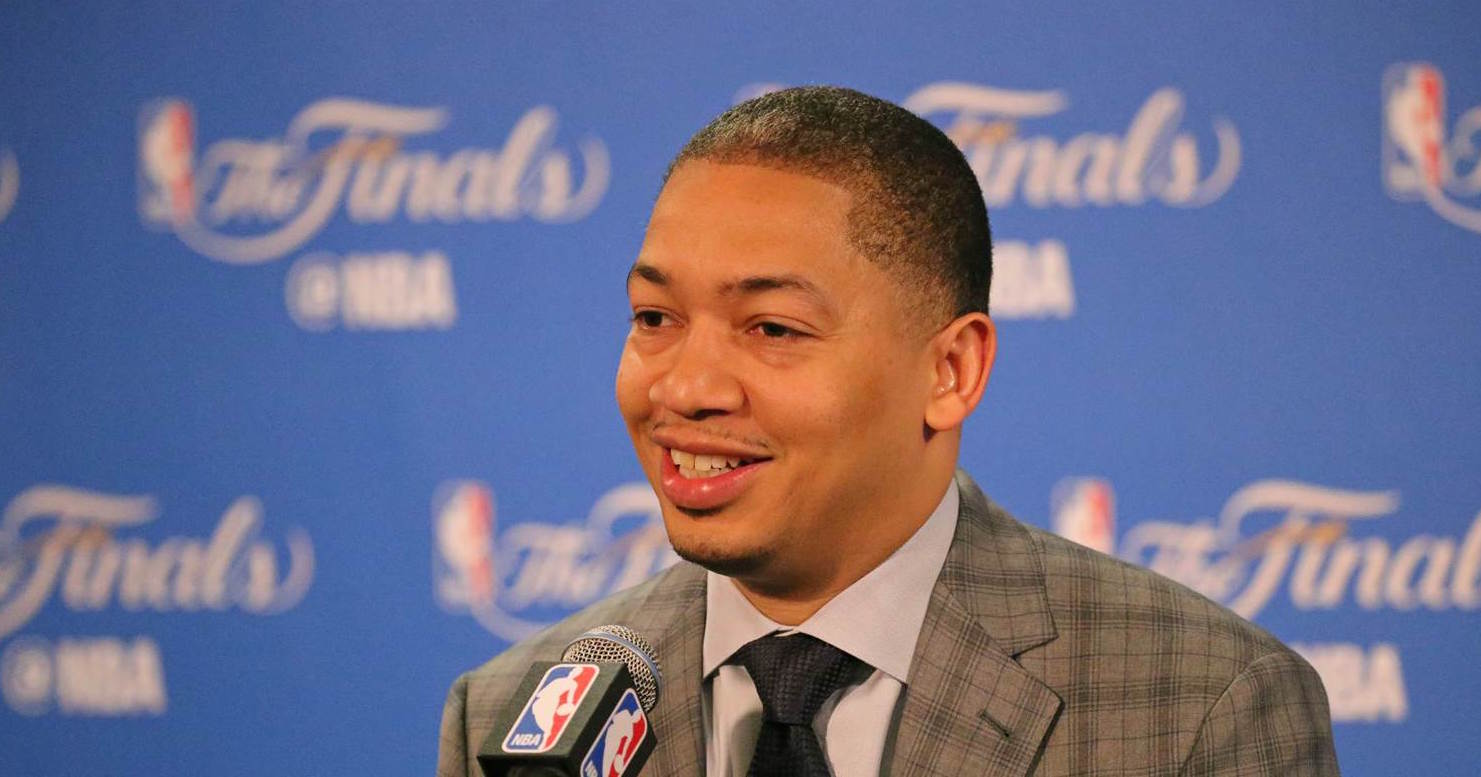 Indeed, it is better to be late than never having the chance to lead the Cleveland Cavaliers to the promised land. First year head coach Tyronn Lue's path to becoming a head coach wasn't ideal for him because his biggest bench gig came at the expense of a friend's misfortune.
RELATED: How Tyronn Lue Took "The Call" That Sparked Change In Cavs
But it was all about business and winning. Before taking over the reins from David Blatt, Lue was already being hailed as one of the best up and coming brains in the NBA head coaching world. His arrival signaled the beginning of an overdue culture change in Cleveland, and the end result could not have been written any better.
Tyronn Lue's championship win pushed him to join an elite company of few as he went on to become the third coach in league history to win the title after taking over the team midway through the season.
Tyronn Lue coaches @cavs to a championship. He's the 3rd coach to win NBA title after taking over a team mid-season. pic.twitter.com/9GLbRO04CU

— NBA TV (@NBATV) June 20, 2016
Lue's inclusion in the list deserves a very special mention because of the way he did it. He overcame the biggest odds possible by beating a team that won a record 73 regular season games and leading the Cavaliers to the biggest series comeback in NBA Finals history.
RELATED: BREAKING: Coach Tyronn Lue And Cavs Working On Contract Extension
The other two coaches who accomplished the feat were Pat Riley (2006 for the Miami and 1982 for the Los Angeles Lakers) and Paul Westhead (1980 for the Los Angeles Lakers).