Nate Robinson doesn't understand why the Cavs haven't called him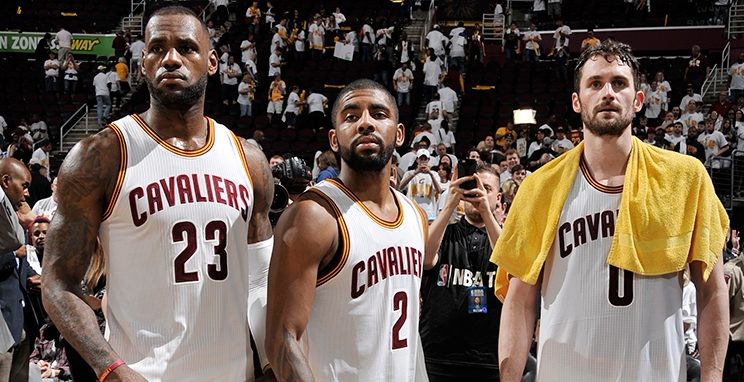 While the NBA's defending champion Cleveland Cavaliers' front office searches for viable backup point guard candidates, one player has suggested that he would be willing to take the job.
When it comes to scrappy mentalities, Nate Robinson must be placed near the top of the list. The same can be said of the three-time NBA Slam Dunk champion's athleticism. In a recent interview with Hypebeast, Robinson, who last played in the association for the New Orleans Pelicans in 2015, said he didn't know why the Cavs haven't called him up about playing for them.
"I'm just going to wait and see if other teams want to give me a chance, and if not, I'll go overseas. Because I know I can help a team. What I bring to the table, I can help a lot of teams in the league.

"Yeah, but I don't understand why they (the Cavs) wouldn't hit me up. I don't know why they don't like me, man. I'm the most hated."
Robinson, 32, could be a solid option for the Cavaliers. The 5'9″ Seattle native spent last season overseas playing with Hapoel Tel Aviv in the Israeli Basketball Premier League, where he led his team to the playoffs, averaging 16.2 points per game.
Robinson added his feelings about playing overseas in Israel.
It was fun. I had a great time, man, seeing a different culture. I set foot in the world where Jesus walked and healed. It was beautiful. I couldn't even lie to you; I had a great time."
When asked about the future of his basketball career and life thereafter, Robinson suggested that he still has a lot of gas in the tank.
I'm excited to play basketball, no matter where I'm playing. And I got six or seven more years I want to play. But after basketball, I'll probably do commentating, you know being on TV, and things like that."
When asked if he had a particular team in mind that he'd like to play for, an eager Robinson replied with humility.
I'd play on any team: Philly, Cleveland, Thunder, even the Warriors need scoring off the bench. I'll go anywhere, it doesn't matter."