MUST-READ: Richard Jefferson Writes Incredibly Heartfelt Letter To Cavs Fans Before Game 6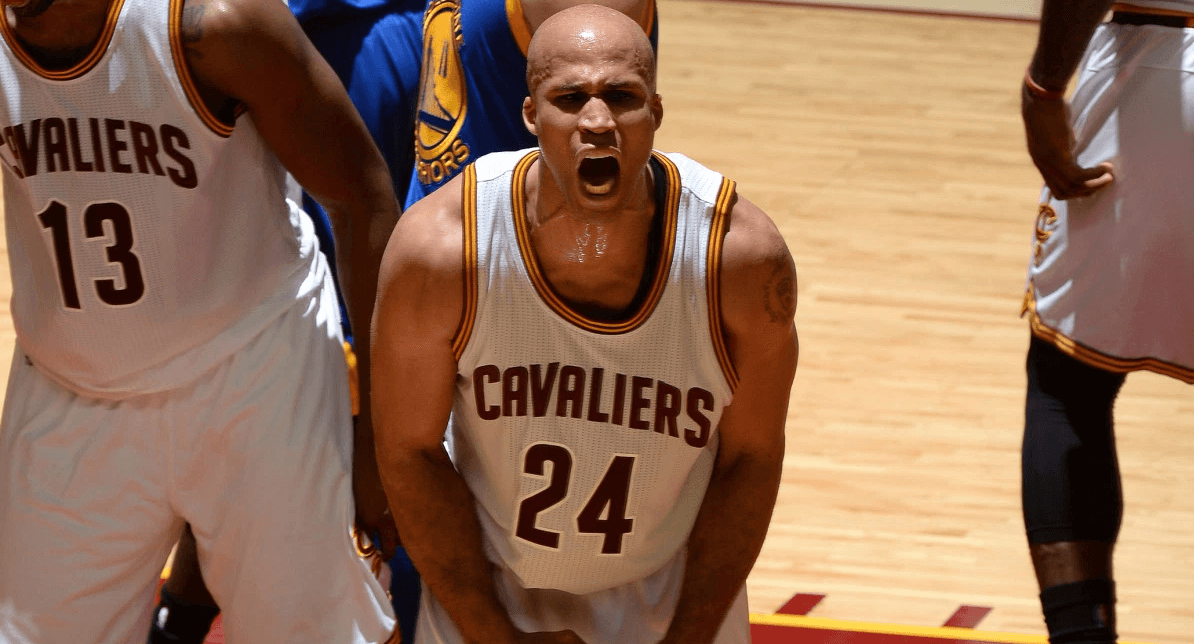 Richard Jefferson came into this season as a veteran presence off the bench who could contribute every once in a while. He's turned into a key contributor to the Cavs, and not just on the court.
The last time Jefferson was in the NBA Finals, LeBron James was a senior in high school. He was part of a Big Three on the then-New Jersey Nets.
RELATED: Cavs Will Try To Join Two Other Teams In NBA History
13 years later, Jefferson is back in the Finals and just two wins away from an NBA title. Now in his 15th NBA season, RJ still has a significant role for his team, averaging 5.5 points, 1.7 rebounds, and 0.8 assists on 45% shooting during the regular season and has even increased those averages to 5.7 points, 3.1 rebounds, and 0.8 assists on 54% shooting.
His statistical numbers don't show his true impact off the court however, as he's helped show fans everywhere how the Cavs really are behind the scenes and off the basketball court. That's why he penned a heartfelt letter to Cavs fans called "Who We Are" on the Players' Tribune, where he talks about the season, this Cavs team, and the fans.
Right now I'm at my computer. I'm wired. It's the night before the biggest game of my career and probably the biggest game in Cavs history. I'm finding it hard to relax and wind down. All I can think about is the sound of the Q on Thursday night. The last home game of the season.

…

I don't care if you're a LeBron "fan," or not, I have seen it: Bron has something I've never seen. The way he says "follow me and I'll take you there" with actions, more than words, is like no one else I've ever played with. He's the kind of leader who makes you want to carry the weight too. I feel indebted to him. We all do.
RELATED: Richard Jefferson Responds To Klay Thompson's Comment Towards LeBron James
You can read the full letter he penned to Cavs fans here.