Metta World Peace Became Emotional After Watching Cavs Win Title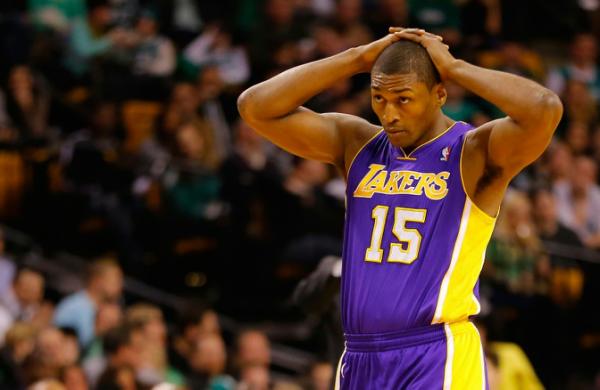 One doesn't have to be a Cleveland Cavaliers fan to shed some tears after the team's gallant series comeback over the Golden State Warriors. For a player, he doesn't even have to be a member of the Wine and Gold at some point in his career in order to experience an emotional rush.
RELATED: LeBron James Proud Of Big Three, Owners Of Three Biggest Plays In Cavs History
Enter Metta World Peace. He played for the Los Angeles Lakers last season and is currently an unrestricted free agent. The bruising forward used to be a bane to a young LeBron James when the former was still a member of the Indiana Pacers.
According to a tweet by Basketball Insiders' Eric Pincus, World Peace surprised even himself upon realizing his emotional state after watching Game 7 of the finals.
Metta World Peace said he started crying after LeBron/Cavs won – asked himself "Why am I crying?" https://t.co/kLCkWVd5gy @HomeandFamilyTV

— Eric Pincus (@EricPincus) June 25, 2016
Like a true basketball fan, Metta World Peace knows, and appreciates, a good one when sees it. Also, you may skip to 7:20 of the video for World Peace's comments on the topic.