Maverick Carter reacts to LeBron James destroying the Raptors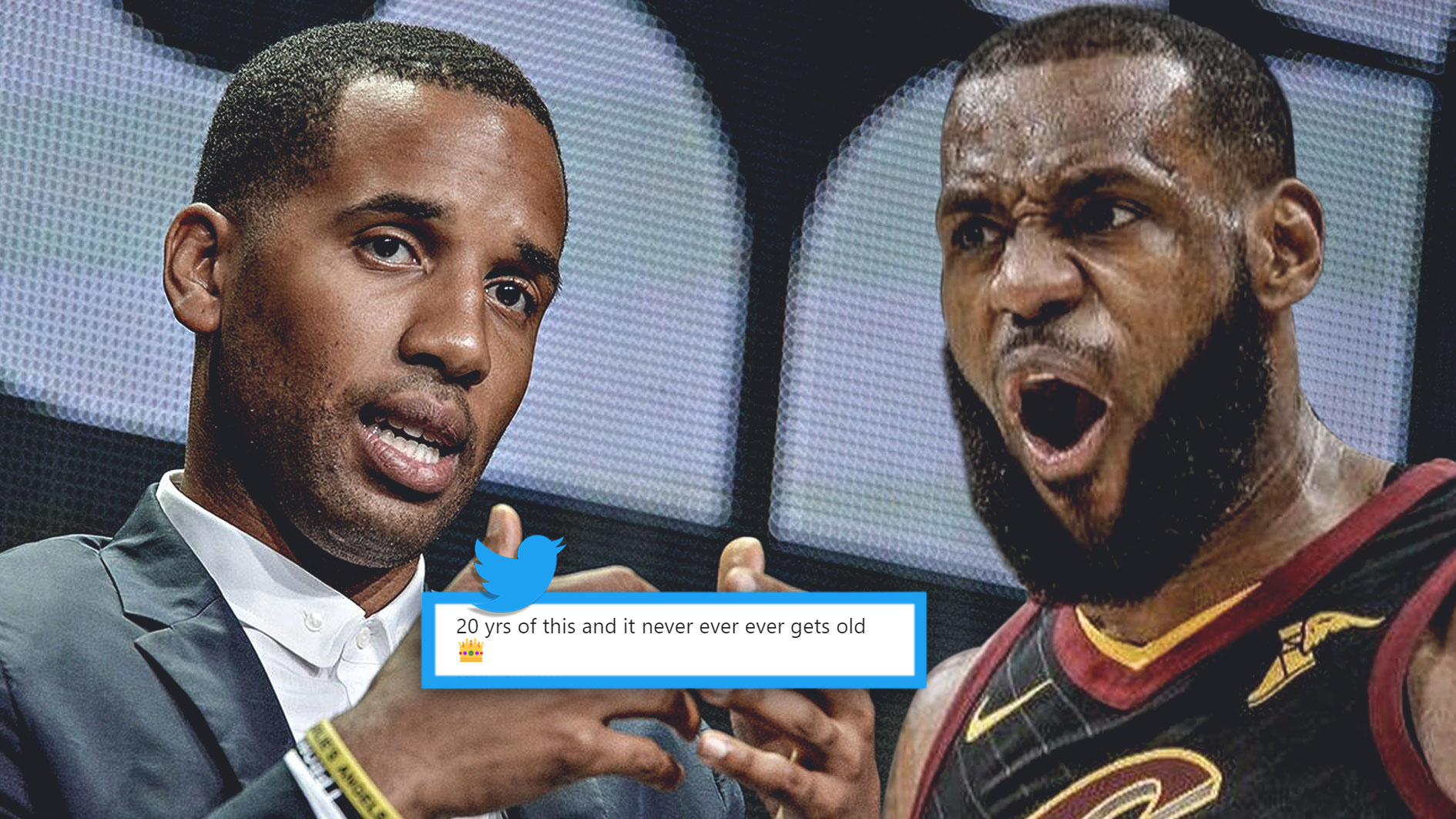 Maverick Carter reacted on Twitter to LeBron James and the Cleveland Cavaliers destroying the Toronto Raptors in a pretty fun way on Thursday night.
20 yrs of this and it never ever ever gets old 👑

— Maverick Carter (@mavcarter) May 4, 2018
For those unaware, Carter is a longtime friend and business partner of LeBron James. While it isn't unheard of for Carter to turn to Twitter whenever James had himself a monster of a game, it was especially funny on Thursday because LeBron was so beastly that he was nearly anointed King of the North.
In fact, James is averaging a downright silly 34.4 points, 9.9 rebounds, and 9.0 assists per game while shooting 55 percent from the floor in the 2018 NBA Playoffs. For the uninitiated, that is historically great.
LeBron James made 7 fadeaway jumpers in Game 2.

That is tied for the most by any player in a playoff game since the data became available in 2001-02.

Klay Thompson had 7 in 2015 per NBA Advanced Stats. pic.twitter.com/c1a1fxNApO

— ESPN Stats & Info (@ESPNStatsInfo) May 4, 2018
In case you were confused, the Cavaliers knocked around the Raptors on Thursday night, taking a 2-0 lead in the second-round series. Not too shabby after several NBA pundits believed this would be the year Toronto would take Cleveland down.
James finished the game with 41 points, 14 assists and 8 rebounds. It was his fourth playoff game with 40-plus points and 10-plus assists, breaking a tie with Michael Jordan, Jerry West and Oscar Robertson.
The series now heads to Cleveland, where the Cavaliers' DJ has already promised not to play a single song created by Drake. The petty here is tremendous.
LeBron does not seem to care if Drake's music plays in the arena or not. Per Dave McMenamin of ESPN, LeBron commented on the Raptors' impressive regular season:
"I don't know about previous years and things of that nature. I worry about this present Raptors team that we're facing, and they're the No. 1 team in the East for a reason. They are well balanced. The head of the snake is DeMar [DeRozan] and Kyle [Lowry], but they've added some pieces this year that has helped this team be more complete. And obviously their bench is extremely well balanced. They come in and play with the same aggression and the same focus and the same confidence as the first unit."
Only one can wonder what he really thinks about them after Thursday.