When the Cleveland Cavaliers traded for Matthew Dellavedova in early December, they weren't making moves in order to compete for a playoff berth. Dellavedova was not acquired to drastically improve the team; the deal was a way to add future draft capital and increase fan interest in the NBA's worst team. His locker room impact has been invaluable to a young and struggling team, yet his on-court performance has been better than anyone expected.
During his last season in Cleveland, Delly was a valuable member of the Cavs' championship team. He averaged 7.5 points and 4.4 assists in 24.6 minutes per game while shooting 40.5 percent from the field and 41.0 percent from beyond the arc. His hustle and defense cannot be represented statistically, but may have been more important than his numbers.
After the Cavs won it all, the Milwaukee Bucks offered Dellavedova a four-year contract worth $38 million, along with the chance to be a full-time starting point guard. Cleveland had the opportunity to match the offer, but declined, and the Aussie left town to the dismay of the fan base.
As a starter, Dellavedova was essentially the same player he was off the bench in Cleveland: 26.1 minutes per game, 7.6 points, 4.7 assists, 39.0 FG%, 36.6 3PT%. The Bucks needed more from the point guard position, and they traded for Eric Bledsoe early in 2017-2018. This sent Dellavedova back to the bench and reduced his playing time by eight minutes per game. Due to injuries, he played in just 38 games, starting only three.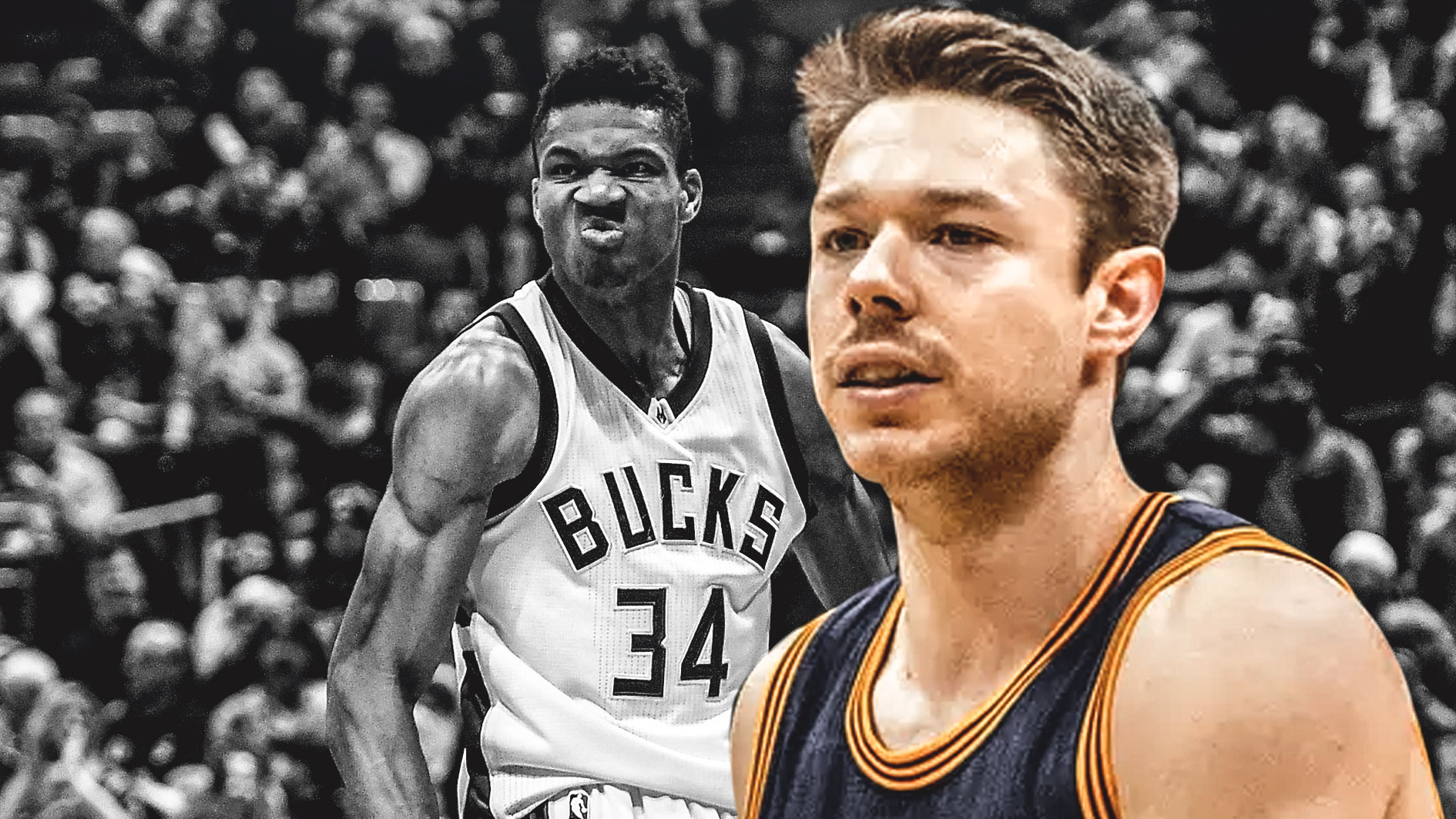 With the addition of Bledsoe, Dellavedova's role became increasingly unclear. This season, before being traded to Cleveland, he made 12 appearances, no starts, playing 8.1 minutes per game. In those eight minutes he averaged 1.7 points and 2.4 assists. With his salary, Dellavedova's lack of significant playing time was unacceptable for Milwaukee, and they began to look for ways to unload his contract.
The Bucks found their trade partner in the Cavs, who sent George Hill to Milwaukee in exchange for Dellavedova, John Henson, and three draft selections. The Cavs were content to add a future first-round draft pick (albeit heavily protected), but they received much more than that.
Since re-joining the team, Dellavedova has clearly been Cleveland's second-best player after Larry Nance Jr. Delly was supposed to improve morale, provide leadership, make rookie Collin Sexton better by pushing him in practice, and function as the backup point guard. Instead, he has become one of the Cavs' most important players.
In 11 games with the Cavaliers, Dellavedova is averaging 9.3 points and 3.6 assists in 19.3 minutes per game while shooting 49 percent from the field and 45 percent from 3-point range, the best marks of his career. It's unlikely he keeps the same efficiency throughout the rest of the season, but it is still very impressive to see.
On offense, Dellavedova is much better suited to play the role of floor general than Collin Sexton or Jordan Clarkson, and he is easily the best passing guard on the roster. When Dellavedova and David Nwaba are both on the court, Cleveland actually has the ability to slow down opposing backcourts.
Advanced stats are friendly to Delly as well. The Cavs have a 0.0 net rating in his 213 minutes on the court this season, per NBA.com, and they've been outscored by a whopping 18.6 points per 100 possessions when he has been on the bench since the trade. Dellavedova is actively making players like Nance better, which is very encouraging.
However, in spite of Delly's positive impact both on and off the court, the Cavs still aren't winning. At 8-31, they currently hold the worst record in the NBA. It was obvious that things were going to be tough once Kevin Love went down after four games, but the absolute worst team in the league wasn't widely expected to be Cleveland. This team is not good, but it's surely better than 8-31.
There has been speculation since the moment LeBron James announced he was joining the Lakers that the Cavs would be tanking for a high draft pick. The team is never going to publicly acknowledge those rumors, but with the way the team is playing, it is completely fair to question whether the losing is intentional. But that's a discussion for another day.
Even though the rest of the team may be letting him down, Matthew Dellavedova is playing better than he ever has, which is good news for Cleveland. Now, he just has to get healthy as he's dealing with a foot injury.