In the month of March, the Cleveland Cavaliers roster has been ravaged by injuries. In a little over a week, the Cavs have lost Tristan Thompson (ankle) and Cedi Osman (hip) for an extended period and newcomers Rodney Hood (back) and Larry Nance Jr. (hamstring) are dealing with nagging injuries as well. Besides the before-mentioned foursome, superstar forward Kevin Love has also been sidelined since early January with a broken hand.
With all of these injuries impacting key players in the team's rotation, the Cavs have truly embraced the mentality of "next man up". Kyle Korver, Jeff Green, JR Smith, Jordan Clarkson, and Jose Calderon all have been getting extra minutes to fill the void left by these players with Green covering mostly for Love and Thompson.
When Green is not on the floor, the team has turned to rookie center Ante Zizic, who has been great whenever he has touched the floor for the Cavs. In his last four games, Zizic is averaging  8.8 points, 3.8 rebounds, and 0.7 blocks in a respectable 13 minutes a game.
Mostly spending his time with the Cavs' G-League affiliate the Canton Charge, Zizic has showcased what he learned in his limited minutes for the team, including connecting on one of LeBron James's greatest passes against the Los Angeles Lakers:
Assist of the Night: LeBron James fakes out the Lakers with a no-look to Ante Žižić! pic.twitter.com/tsdVReHNOF

— Ballislife.com (@Ballislife) March 12, 2018
And then followed-up by imposing his will on the young Phoenix Suns on both sides of the ball:
The fact that the after-thought from the Kyrie Irving trade in Zizic was able to routinely school two of the Suns' first-round bigs in Alex Len and Marquese Chriss really showed how much he has grown during his time with the Charge.
With Kevin Love sharing that he plans on returning to the Cavs lineup on March 23, and Tristan Thompson probably returning soon after, Zizic will see his minutes quickly evaporate with the Cavs' rotation. Before head coach Ty Lue does that, he may want to reconsider saying goodbye to his young Croatian big. While Zizic has been averaging only 13 minutes per game during the Cavs road trip as mentioned before, he should continue to be a part of the bench rotation.
The biggest and most obvious reason for Zizic to stay in the rotation is the fact that he is the only true center on the team's roster. Throughout this season, Lue has elected to play almost all of his players out of position; especially with Love at center, but is a natural power forward. Adding Zizic to the fold will not only help out, in the long run, maintaining Love's, Thompson's and even Nance's minutes for an inevitable playoff run, but he also provides some rim protection.
Defending the rim has been one of the Cavs' many flaws on defense, and Zizic has shown that he has a penchant for getting that weak stuff out of here. Currently the Cavs rank 27th in total blocks per game at 3.9 and with Love and Thompson's inability to protect the rim, Zizic will mend the Cavs' problem. Zizic is very young at 21 and his defensive grit already shows that the sky's the limit for what he can do on defense.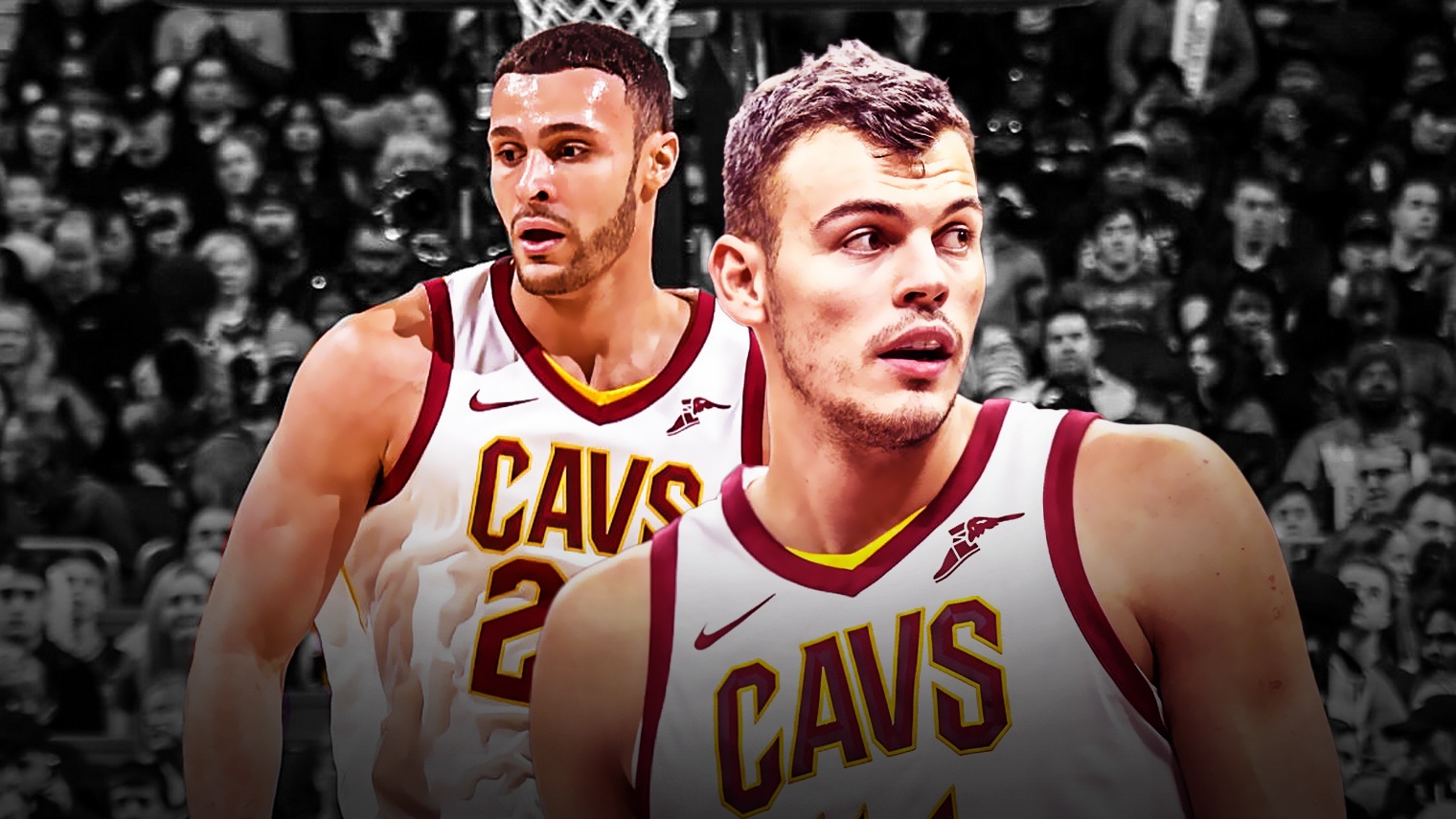 Speaking of youth, the Cavs are obviously on a bit of a youth movement after acquiring Hood, Clarkson, and Nance at the trade deadline, making Osman a consistent part of the rotation, and will land an extremely talented rookie in the upcoming NBA Draft. With Zizic also in the fold, this makes six members of the Cavs' rotation which certainly seems bright for the foreseeable future. If Zizic were to lose his minutes to Thompson or Love, it would only stunt his growth into what he could become.
Zizic has drawn comparisons to plenty of European bigs, but with the Cavs, he has really drawn comparisons to fan-favorite Zydrunas Ilgauskas. While those are pretty lofty expectations, as Big Z is the best center in franchise history, Lue would stunt his growth by having him ride the pine.
The problem is for Zizic who would he exactly replace in a part of the Cavs' rotation? When 100% healthy here is the Cavs probable depth chart:
PG: George Hill, Jordan Clarkson, Jose Calderon
SG: Rodney Hood, Kyle Korver, JR Smith, John Holland
SF: LeBron James, Cedi Osman
PF: Kevin Love, Jeff Green
C: Larry Nance Jr., Tristan Thompson, Ante Zizic
Clearly, the Cavs are loaded at every position but with JR Smith just being benched for Hood, it appears that Smith may be the odd-man out after Soup-Gate. This is mostly because Kyle Korver is by-far the better three-point shooter as Smith's shot has disappeared, and is an ideal player to play with LeBron James. Jordan Clarkson is also safe as the team's primary backup point and Cedi Osman has proven that he can serve as a spark plug in-lieu of James.
So with Korver, Clarkson, and Osman being key member's of the Cavs' bench, the final toss-up is between Thompson, Green, and Zizic for the team's ninth-man on the roster. With Thompson, he has been a massive disappointment all season and has been limited throughout the season due to injury. Green, on the other hand, has been a pleasant surprise and was at one point an early favorite for Sixth Man of the Year. But despite his great play early-on, Green has been just as frustrating as the playoffs are just around the corner. It is soul crushing to watch him settle for three-point attempts on most plays lately and before the Suns game, Cavs insider Joe Vardon shared this:
Jeff Green is 3-of-22 on 3s dating to Feb. 11

— Joe Vardon (@joevardon) March 12, 2018
While Green can connect on three-point attempts, it is still frustrating to watch him endlessly chuck them to no avail. So with Green starting to look less like a diamond and more like a turd, it can be easy to see why Zizic can eat up some of his minutes as a fringe ninth-man. For Zizic, this would be ideal for less than twenty games remaining in the season as he can continue to grow alongside the team's other youngsters.
As mentioned before, Nance has been dealing with a nagging hamstring injury that took him out in the game against the Suns. Heading into their fourth consecutive game on the road, Zizic will be able to further cement his spot in the team's rotation as he will draw the start against the Portland Trailblazers:
Larry Nance is out tonight, which means Zizic starts

— Joe Vardon (@joevardon) March 15, 2018
This is a critical moment for Zizic's future with the organization and will be the point where his career with the Cavs finally takes off.
While the Cavs finally looked refreshing on both sides of the ball in their win against the lowly Phoenix Suns, one player that shined brightest was big man Ante Zizic. Throughout the Cavs west coast road trip, Zizic has been great for the team and has really showcased what he picked up during his time with the Canton Charge. Considered super raw coming into his rookie season, Zizic has blossomed to show that he was worthy of a first-round draft selection a few seasons ago but still has a ways to go.
With Kevin Love and Tristan Thompson soon returning to the court for the Cavs, Zizic should still not lose the minutes he has earned. This will ultimately stunt his development, and along the way, he can provide stalwart defense and reliable offense. Zizic is in the perfect spot to continue growing as an NBA player all while helping the Cavs win their second NBA Championship.