Lonzo Ball says LeBron James is his generation's Michael Jordan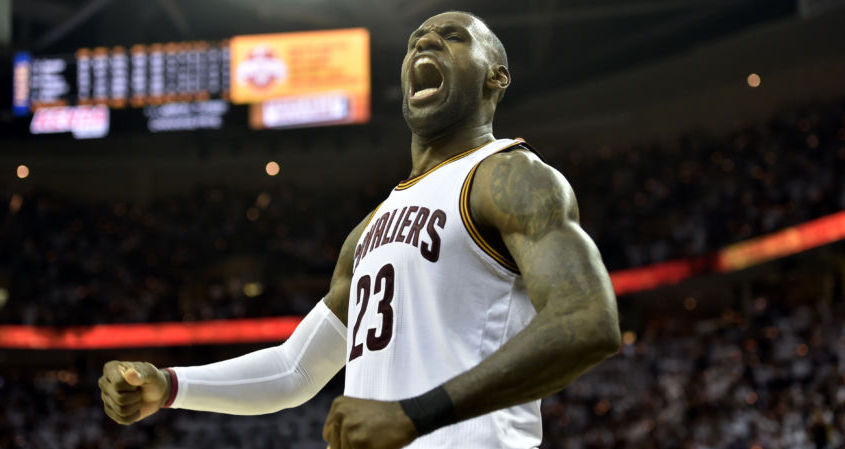 In the last several weeks, there has been persistent talk surrounding the Cleveland Cavaliers about the possibility of LeBron James leaving next offseason in free agency for the Los Angeles Lakers.
This has become a constant topic of conversation for Lakers rookie point guard Lonzo Ball, who recently shelled some tremendous praise toward the four-time league MVP.
"I think it's going to be a lot of fun," Ball said. "You know, growing up, that's kind of like our Michael Jordan. So, you know, playing him, it's going to be a lot of fun. I can't wait to go out there and play him."
This is a bit of a surprising statement from Ball given that he plays for the Lakers, who are just one over a year removed from seeing Kobe Bryant finishing his illustrious 20-year NBA career. However, what must be kept in perspective is that Ball is only 19 years old and likely spent the bulk of his childhood watching James be the most dominant player in the league as Bryant entered the twilight years of his career.
That said, James has put together a stellar career that includes winning four NBA MVP awards, 13 All-Star Game selections, three NBA titles, three NBA Finals MVP awards, 11 All-NBA First Team selections, two All-NBA Second Team nods, and five NBA All-Defensive First Team selections. He also has an active streak of heading to seven straight NBA Finals.
What also shouldn't be lost in this is that it's likely a way for Ball to endear himself further to James ahead of next offseason with the possible opportunity to play along side him.