LeBron Throws Major Sponsor McDonald's Under Bus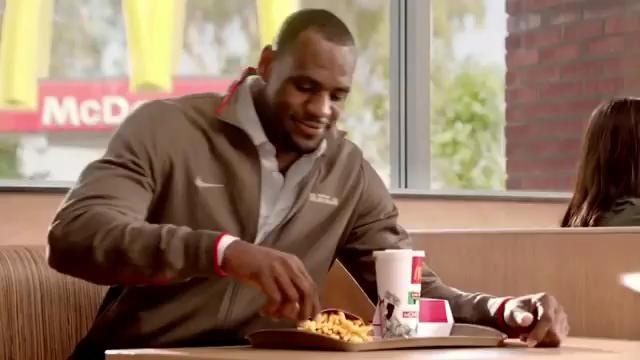 LeBron James is a very busy man with likely a lot of things on his mind. He has basketball and his family, including his newborn daughter, on a daily basis. Because of that, one can't really blame James for occasionally forgetting who exactly sponsors him among all of his suitors.
During his time with the media following the morning shootaround, James seemed to forget about one of his biggest sponsors McDonald's when addressing the bad habits or changes he's made from early in his career.
When asked about when he started lifting weights, James answered honestly with:
"Uhmm, 24. I ate McDonald's my first couple of years in the NBA," partially implying that McDonald's is unhealthy for you. "I didn't stretch. It didn't matter. I was 18 and could do whatever I wanted to."
It was an honest mistake, but a bad move by LeBron as he'll surely hear about this in the next couple of days from reporters and some of his managers. When the reporters further questioned him on when the last time he had McDonald's was, James clearly realized his mistake and cleared it up as best he could with:
"Every day. Every day, every day… I had it this morning. Egg-and-Sausage McMuffin. All day."
Here's James most recent commercial with the food chain from late last year:
LeBron will likely be more careful with his responses from now on in regards to anything that bad-mouths or depreciates any of his sponsors.
Just as a reminder, check out some of LeBron's top 5 sponsors starting on the next page: