LeBron James's son dominates in AAU basketball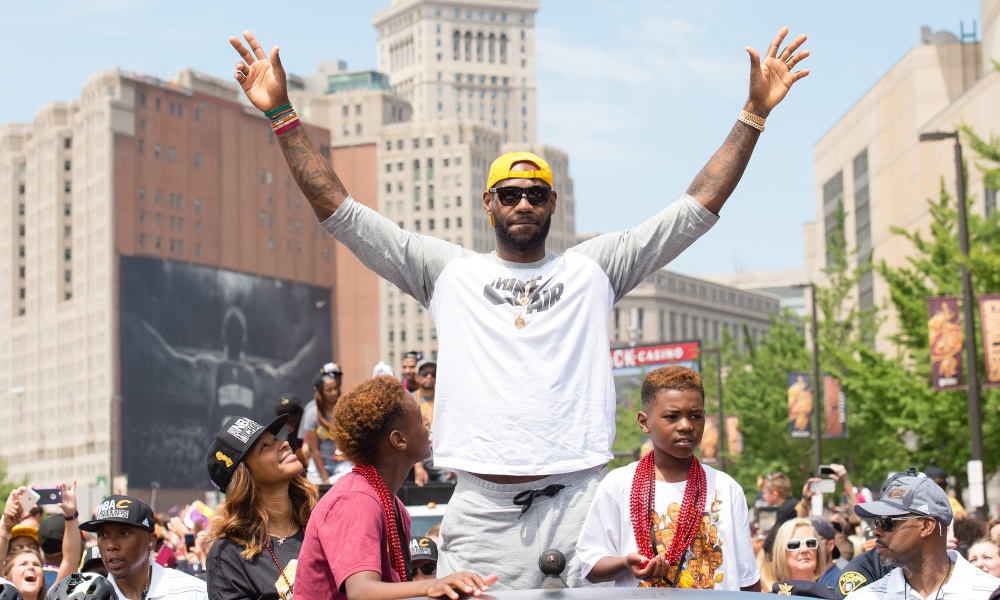 LeBron James is the best player in the world and that is not even debatable. Some of his skills have been learned over the years, but some have been in his genes, and we can see proof of that. After watching his oldest son LeBron James Jr. dominate in the AAU despite being only 12, his younger son Bryce Maximus has joined the fray and is ready to prove his talent.
LeBron's 9-year-old son played in an AAU tournament in Akron, Ohio, and with his dad taking time out of his busy schedule to watch him play, he showcased some incredible skill. He is turning 10 later this month, but his skills in basketball are just amazing, especially considering his age. The highlights of his game, judging by the AAU footage, are probably his passing and his shooting. The passing part is probably something he got from his dad, who at his size is one of the best, if not the best, passers in the entire league.
With his older brother already being courted by some high-end universities in the US, Bryce might be in a similar situation soon, even though he is still incredibly young. Anything can happen from age nine to college, but it is incredible to see that their dad's talent has rubbed off on LeBron Jr. and Bryce Maximus.