LeBron James says last night's win in Boston was not a statement game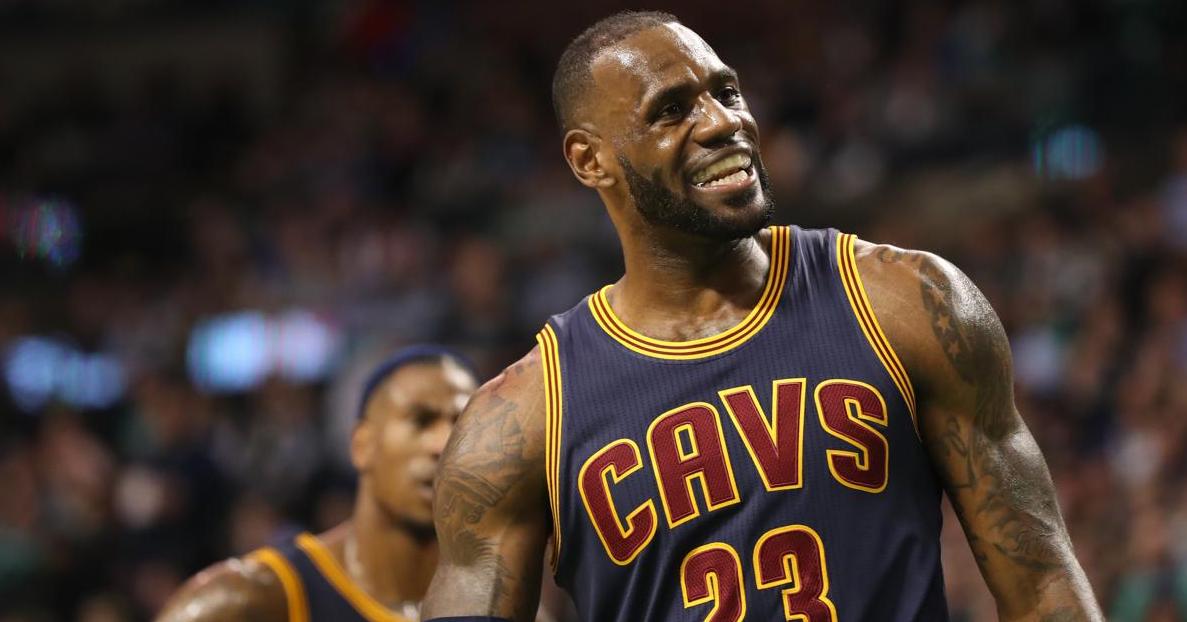 After last night's impressive 114-91 road win over the Boston Celtics inside TD Garden, the NBA's defending champion Cleveland Cavaliers are once again sitting atop the Eastern Conference standings, now leading the boys from Beantown by one full game.
The Cavaliers, who were without the services of Tristan Thompson due to a thumb sprain, came to Boston on the tail end of a back-to-back set, but that didn't stop them from asserting their authority over (what turned out to be) a bewildered Celtics side.
The Celtics were beaten in just about every statistical category last night. Even without Thompson, one of the best in the business of rebounding, the Cavs won the battle on the glass by a tally of 55-54. From beyond the three-point line, the Wine and Golders shot 30.6% (11-of-36) to Boston's 21.2% (7-of-33). How about those pesky free-throws, you ask? The Cavs finished last night's game with a 17-of-18 mark from the charity stripe, while Boston struggled to find a rhythm (18-of-29). Finally, and maybe most importantly, Cleveland committed a fairly low number of turnovers last night (10 to Boston's 13).
Coming into last night's game, the Cavs basically downplayed their nationally-televised matchup against the Celtics. During his post-game media availability, James, who recorded 36 points, 10 rebounds, six assists, and two blocks in the win, was asked if the dominant victory over Boston could be considered a "statement game." The King offered a humble but focused reply.
Via Chris Fedor of Cleveland.com:
"Nah, no statement game," James said. "It wasn't a statement game. Maybe for ourselves. We need to get better. Tonight we did that. That's it. We don't need a statement for anybody but ourselves and tonight was good for our group."
Isaiah Thomas, Boston's star point guard, finished last night's game with 26 points, six assists, and four rebounds. The crafty ball-handler and MVP candidate spoke to reporters about the Cavaliers' dominant performance during his post-game media availability.
"They were on a different level than us."
With just four games remaining in the regular season, the Cavs seem to be flipping the metaphorical switch that everyone was talking about last week — and at just the right time.