LeBron James will play tonight against the Wizards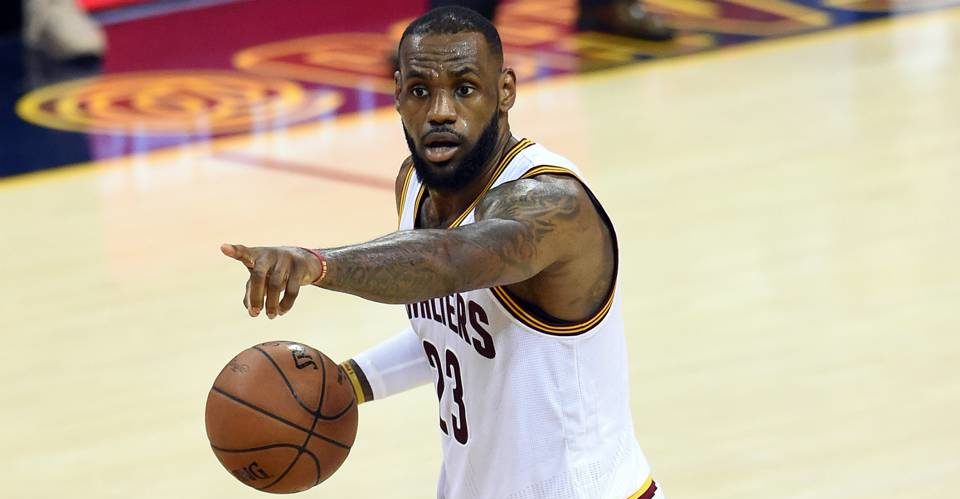 Last night, the NBA's defending champion Cleveland Cavaliers were in Charlotte for a matchup against the Hornets, resulting in a 112-105 grind-out victory for the road-bound Cavs.
With 31.2 seconds remaining in the third quarter of last night's game, Cavaliers superstar small forward LeBron James suffered a cornea abrasion on his right eye while driving on Hornets guard Jeremy Lamb. A foul was called as James made the shot, but he immediately started covering his eye in obvious pain. "The King," as James is justly known, then motioned to the sidelines for a timeout so he could have his eye looked at by team physician Steve Spiro.
Here's the scratch to the eye that LeBron James suffered against Jeremy Lamb in Charlotte. pic.twitter.com/4NWHuG7C9C

— Joe Noga (@JoeNogaCLE) March 25, 2017
James, who stepped up to the charity stripe after the timeout and completed his and-1 attempt, spoke with members of the media after participating in the remainder of last night's win in Charlotte.
"Just took a hard foul — a hard fall, I'm sorry. And I just got up and made my free throws, I think I made them," James said. "I was just trying to put pressure on the rim, so, if coach decides to give me a game off, it's not because I'm resting. It's because I'm banged up."
James went on to finish with his 36th double-double of the season, tying his career-high mark in any regular season over the course of his 14-year career in the NBA. "The Akron Hammer," as James is often referred to as, finished last night's game with 32 points (14-of-16 from the free-throw line), 11 assists, nine rebounds, two blocks, and one steal.
Tonight, the Cavs are back in Cleveland to close out their current back-to-back set with a matchup against the Washington Wizards at 7:30 p.m. EST. Shortly before tipoff, Cavs head coach Tyronn Lue announced that James will play despite his eye injury.
Ty Lue says @KingJames will play tonight

— Fred McLeod (@CavsFredMcLeod) March 25, 2017
According to Richard Jefferson's Snapchat account, James will wear protective glasses in tonight's game.
According to Richard Jefferson @KingJames will be wearing eye protection tonight 😂 because of the corneal injury #NBA #LeBron pic.twitter.com/tJV9ftOplk

— BrianTheKorean™ (@brianthekorean) March 25, 2017