LeBron James isn't proclaiming the Warriors as the toughest challenge he's faced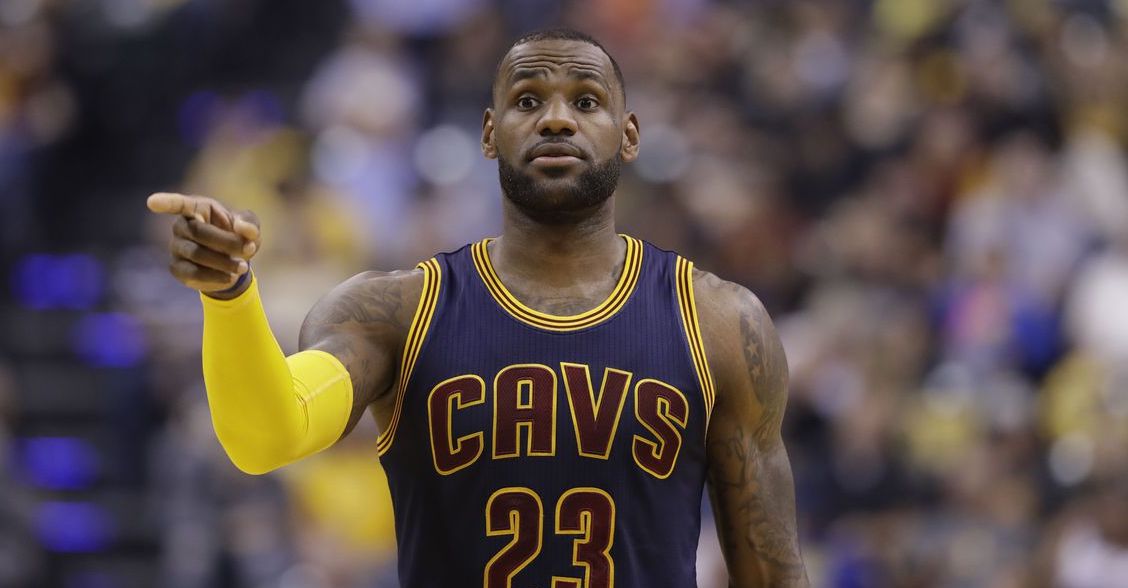 The Cleveland Cavaliers are set to play in their third straight NBA Finals against the Golden State Warriors with a prime opportunity to repeat as NBA champions.
However, this appears to be the most daunting team that the Cavaliers will face for the title with a squad that features four All-Stars in the starting lineup, producing the league's most explosive offense. Despite all that, LeBron James told reporters, via Fox Sports, that he doesn't believe this will be the biggest challenge of his career.
"It's probably up there," he said. "I mean, it's up there."

"I've played against four Hall of Famers as well, too, with Manu (Ginobili), Kawhi (Leonard), Tony (Parker) and Timmy D (Tim Duncan) on the same team," James said of the Spurs. "And if you add Pop (coach Gregg Popovich) in there, that's five Hall of Famers. So, it's going to be very challenging. Those guys are going to challenge me, they're going to challenge our ball-club.

"This is a high-powered team."
Throughout his career, James has faced many high-powered teams in the playoffs including the San Antonio Spurs three times with the last two meetings coming as a member of the Miami Heat. The Spurs are arguably the best-run franchise in the league over the last two decades that has constructed a blueprint for success behind their core group led by Tim Duncan, Manu Ginobili, Tony Parker, and later Kawhi Leonard.
That said, James hasn't faced a team with as much offensive firepower that this year's Warriors' team possesses. They have three premier scorers that could each put huge scoring performances in Stephen Curry, Klay Thompson, and Kevin Durant along with one of the top defenders in the league in Draymond Green.
Even if James doesn't see the Warriors as his greatest challenge up to this point in his career, it doesn't take anything away from a highly-entertaining series.