LeBron James: 'I wanted to be Mike'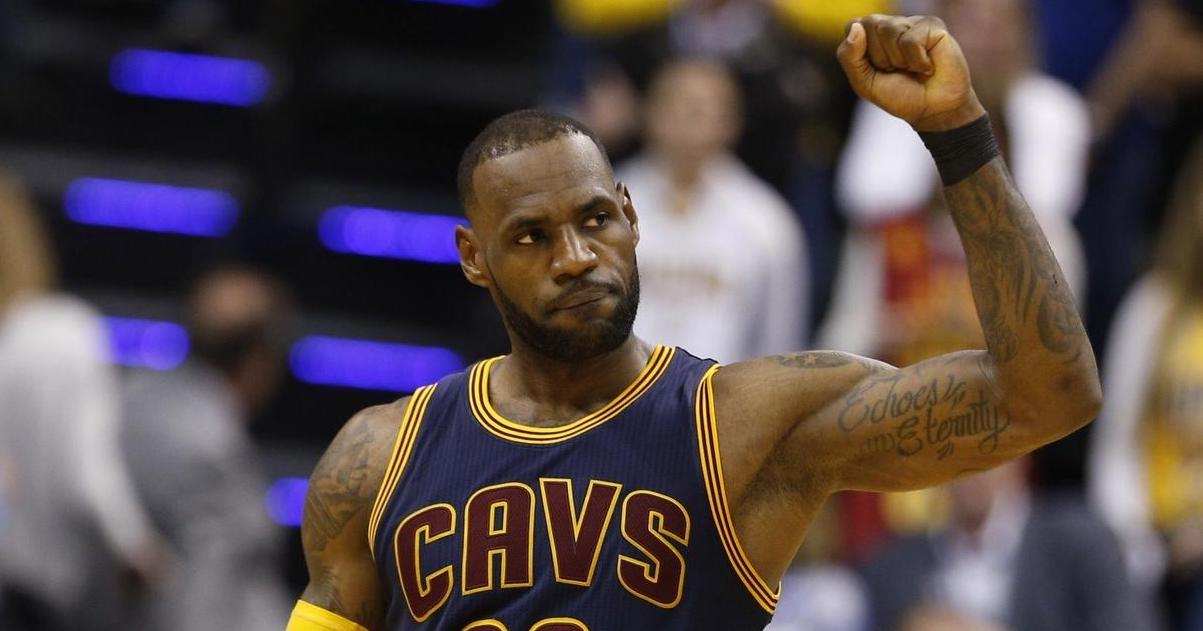 As a result of their five-game series win over the Boston Celtics, LeBron James and the Cavaliers are on their way to a third consecutive NBA Finals, where they'll face the Golden State Warriors in an unprecedented "three-match."
With a walk-up three-pointer during the third quarter of last night's closeout game, James passed former Chicago Bulls legend Michael Jordan (5,987) for the No. 1 position on the NBA's all-time postseason scoring list. The King went on to record 35 points, eight rebounds and eight assists in his 35 minutes of playing time.
LeBron James officially passes Michael Jordan and claims the top spot on the all-time scoring list. He's still only 32 years old.

— Tomer Azarly (@TomerAzarly) May 26, 2017
WITH THIS 3 POINTER LEBRON JAMES PASSES MICHAEL JORDAN FOR THE MOST POINTS SCORED IN POST SEASON HISTORY! 🐐#DefendTheLand pic.twitter.com/ai9scWoqx9

— The Fuzz (@TheFuzzNBA) May 26, 2017
With several of his teammates gathered around for the post-game press conference, James shared exactly what it's like for him to be mentioned in the same conversation as Jordan, a man he has always looked up to, despite their comparisons.
"When I was a kid, I shot fade-aways before I should have," James said as he began to speak about the influence Jordan had in his youth and professional career. "I wore a leg sleeve on my leg and folded it down so you saw the red part. I wore black and red shoes with white socks. I wore short shorts so you could see my undershorts underneath. I didn't go bald like Mike, but i'm getting there. Other than that, I did everything that Mike did. I even wore a wristband on my forearm. I did everything Mike did. I wanted to be Mike. So for my name to come up in any discussion with Michael Jordan or Kareem Abdul-Jabbar or all of these great guys that has paved the way for myself and Tristan Thompson and Kevin Love and Swish (J.R. Smith), it's like a wow factor. I don't really have nothing to say."
LeBron James puts into words the honor of being mentioned in the same conversation as MJ: "I wanted to be Mike." pic.twitter.com/oAxkOMqH55

— FOX Sports Ohio (@FOXSportsOH) May 26, 2017
For James, this marks his eighth Finals appearance in the past 11 seasons. Believe it or not, The Kid from Akron is now the first player to lead his team to the Finals in seven consecutive years since the great Bill Russell did it with eight in a row (1959-66).
Game 1 of the NBA Finals is set to tip on June 1st at 9:00 p.m. EST inside Oracle Arena. Which record will James break next?