LeBron James posts video comparing Donald Trump's speech to Bane's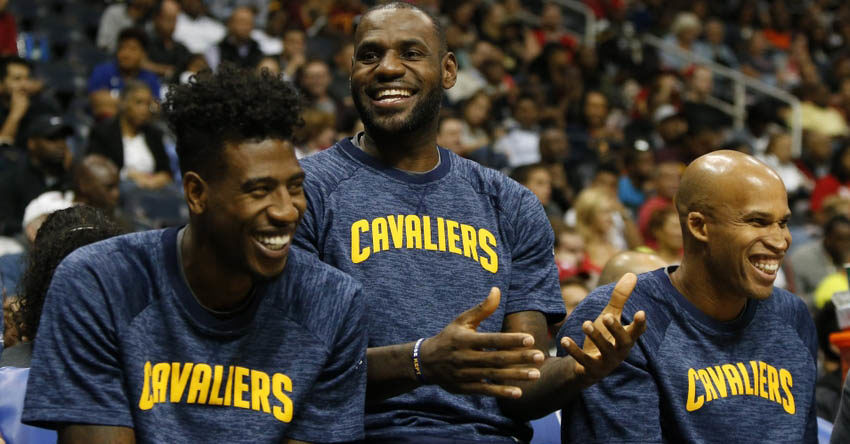 Just a few months ago, Cleveland Cavaliers star LeBron James was campaigning for Hilary Clinton to be the new President of the United States. Despite his efforts, Clinton lost the Presidency to Donald Trump, who had his Inauguration speech this past Friday.
An unpopular choice among a large number of athletes, Trump's election is still trying to be comprehended by many as President Barack Obama left the White House for the last time just a few days ago.
Trump is now officially in charge, and hasn't had the best of starts, with his inaugural speech going viral on social media as it was compared to Batman super-villain Bane and his speech in the movie "The Dark Knight Rises."
Here is what Bane says in the film:
"We take Gotham from the corrupt! The rich! The oppressors of generations who have kept you down with myths of opportunity, and we give it back to you – the people."
And here is what President Trump says in his speech:
"Today we are not merely transferring power from one administration or another… we are transferring power from Washington DC and giving it back to you – the people."
It's likely these two phrases have nothing to do with one another, but it didn't stop the best basketball player in the world from jokingly weighing in on the hilarious comparison made by another social media user.
This won't be the first time Trump is made fun of via social media, as videos of his appearances in the WWE have also emerged on the world wide web as of late.
I'm sure the King will continue to have fun with it all, as he keeps the Cavs atop the eastern conference standings.