LeBron James turned down a $10 million shoe contract from Reebok at age 18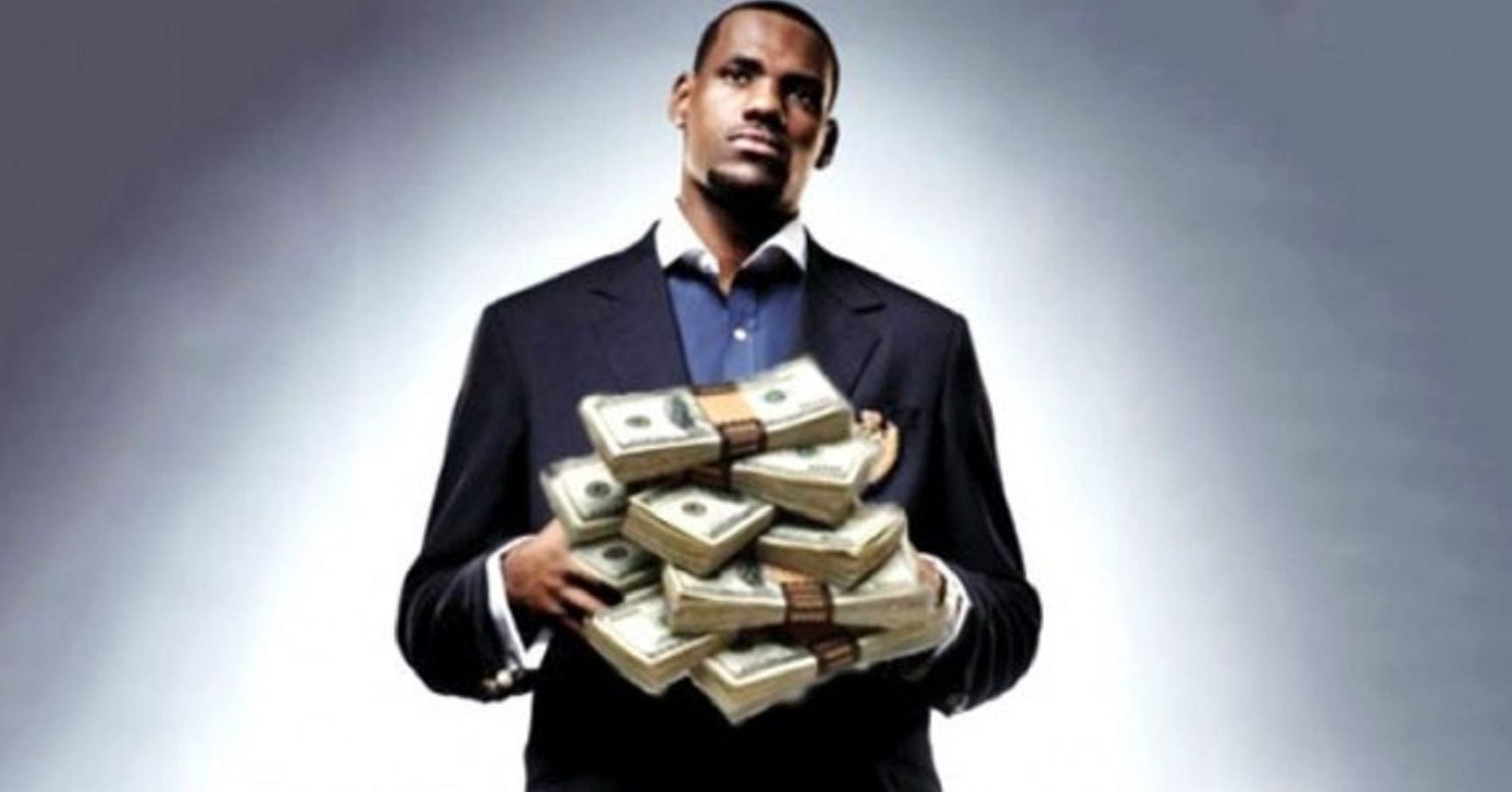 As most NBA fans know, Cleveland Cavaliers superstar small forward LeBron James recently signed a lifetime contract with Nike. However, had he accepted the first shoe contract he was offered, his legacy in the sneaker industry may have taken a drastic turn.
At the young age of 18, James was touted as "The Chosen One." Interest in his stock grew so high that Reebok decided to take the first stab at offering James a shoe contract. The King and his agent, Maverick Carter, explained the details of that day in a recent sit-down interview with Uninterrupted.
"Being like, a first generational money-maker in the household is a scary thing," James said. "For an 18 year-old, I go from sitting in the classrooms in May, graduating high school, to being a multimillionaire a month later. You know, in June."
Carter then chimed in with his own perspective of how it felt in the early phases of James' introduction to the NBA — a time when all three of the major shoe suppliers (Nike, Adidas, and Reebok) were hot on James' trail.
"I had that moment," Carter said as he recalled the offer from Reebok. "We were sitting in that room at Reebok and Paul Fireman was very smart. He said to you: 'I know you're going to go see Nike and Adidas, but I'm going to offer you $10 million dollars today if you don't go see them and shake my hand.' He wrote you a $10 million check in that room, and you turned it down. I can't say I would've turned it down."
Carter then asked James, one of savviest businessmen in sports, why he made the decision to turn the offer down.
"I remember," James said. "First of all, it was one of the longest damn tables I have ever seen in my life. I had no idea what he was doing at the other end of the table, I just seen him writing. He was talking, he had his head down making sure he didn't get anything wrong on that check. And when he slid it down there, he said 'Listen, if you just promise me you won't go talk to Nike or Adidas, you can take this right now.'"
James leaned back in his chair, adjusted his Uninterrupted hat, scratched his head, then shared more of the story. Remember, this is The Kid from Akron — Spring Hill to be exact.
"I was lost for words in the beginning," James continued. "I mean, shit, we flew in (for the meeting with Reebok) from Akron, Ohio — from Spring Hill — from the projects, where our rent was like $17 a month. And now, I'm looking at a $10 million check that I can leave with, and then go back to the classroom the next day. I was going to homeroom the next morning, so I was like 'Holy shit.' That's my first, initial thing. And then, for some odd reason, I started thinking, like, if this guy — which he's a great guy, love him to this day, an unbelievable guy — but if he's willing to give me a 10 million dollar check right now, what is to say that Nike or Adidas isn't going to give me $20 million, or $30 million — up front. Or to say maybe the money up front isn't the biggest thing. You know, maybe let's start thinking about the back end."
Although he was raised in one of the rougher areas of Akron, James says his uncle bestowed a valuable life lesson on him at a young age.
"It comes from my uncle," James explained. "He said to never put all of your eggs in one basket. Give people an opportunity to say what they got to pitch themselves. We always said we're gonna hear all three companies. We wanted to hear all three companies and what they had to say, but I still can't believe I left that $10 million on the table."
As it turns out, James seems to have made the right decision in choosing which shoe company to go with. His signature line of shoes with Nike has become one of the most popular pieces of equipment for basketball players and enthusiasts around the world.