LeBron James' Top 10 Moments With The Cavs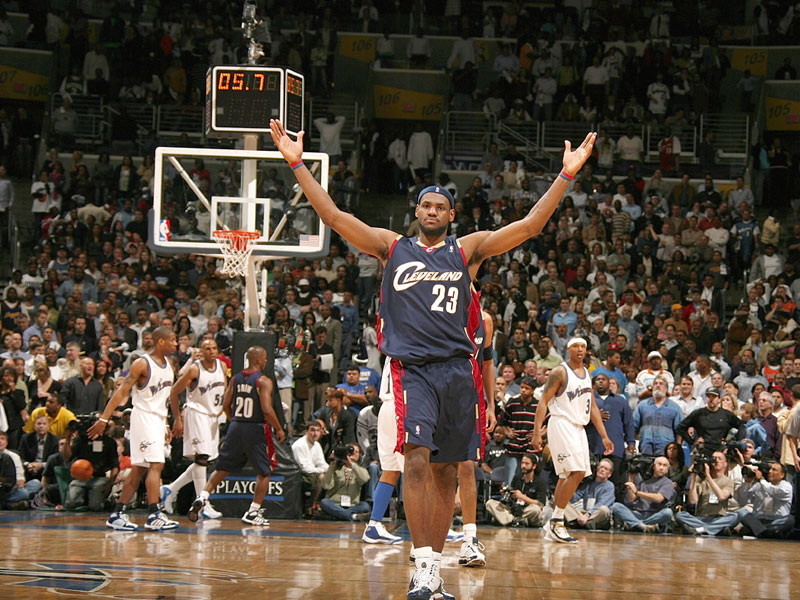 Over LeBron James' seven years as a Cleveland Cavalier, he has had countless memorable moments that we still talk about and remember vividly today. These are some of his top moments from those unforgettable years. Begin the countdown starting with #10!
10. Chicago Bulls @ Cleveland Cavaliers March 2, 2008
Up 2 points with just over 2:30 to go in the game, LeBron James drives around defender Andres Nocioni and rises up to throw a vicious one-handed dunk that looks as if the ball simply came down and through the rim with James' arm. On the ensuing Cavaliers possession, LeBron sizes up Nocioni before stepping back to hit a jumper and put his team up 83-86. The 2 offensive plays seal the game for the Cavaliers against division rival Chicago.
Continue the countdown on the next page!