What LeBron James told Kyrie Irving after Cavs get eliminated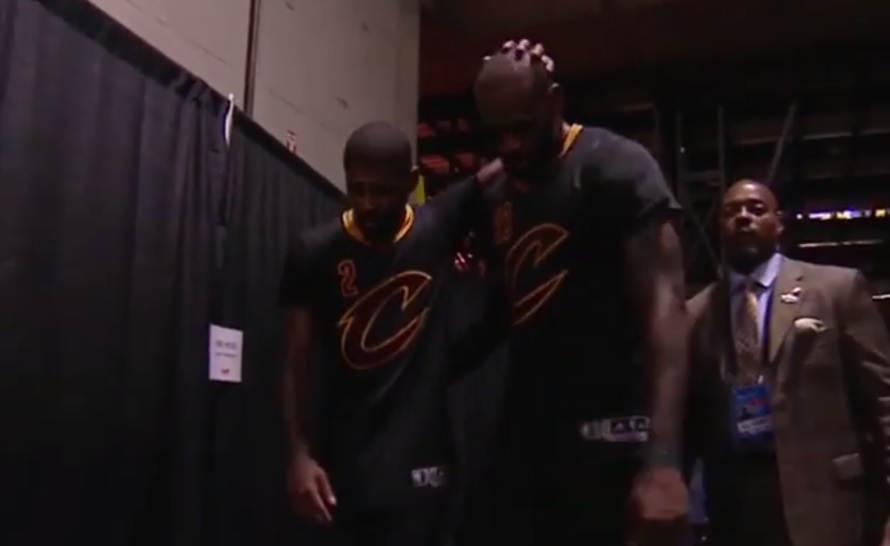 The Cleveland Cavaliers fell short of a Game 5 win against the Golden State Warriors as the Dubs celebrated their second NBA Championship in three years. LeBron James finished with 41 points, 13 rebounds, and eight assists, and two steals while Kyrie Irving scored 26 points, six assists, and two steals.
As James and Irving walked back into the locker room, the two hugged it out, and you could hear James telling Irving: "We'll be back… We'll be back."
Hopefully, the Cavs can get back to the NBA Finals and exact revenge on the Warriors next postseason.