LeBron James on thriving through drama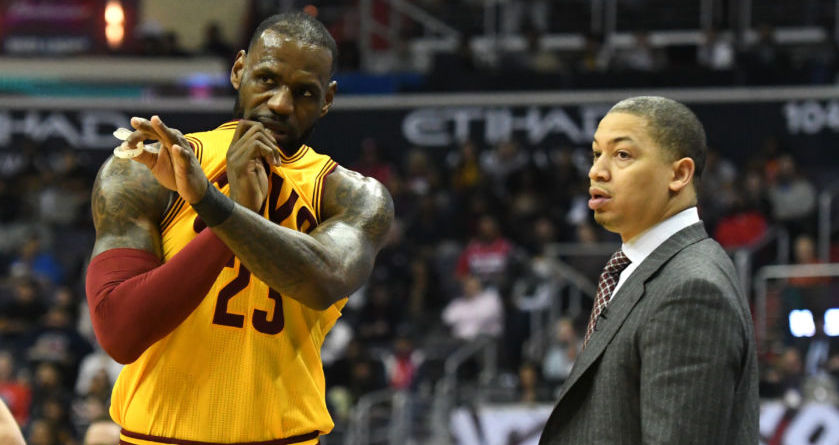 On Sunday night, the Cleveland Cavaliers dropped their first game of the 2016-17 NBA Playoffs by way of a come-from-behind effort from the Boston Celtics in Game 3 of the Eastern Conference Finals.
Cavaliers forward LeBron James had one of the worst performances of his postseason career in Game 3, registering just 11 points (4-of-13 from the field, 0-of-4 from beyond the arc), six rebounds, six assists, one block, and one steal in his 45 minutes of playing time. In fact, the King had just three points in the second half.
LeBron James finishes w/ 11 points. Fourth-lowest total of 210-game postseason career. Worst since 7 points vs. Pacers in Game 5 of 2014 ECF

— Ben Golliver (@BenGolliver) May 22, 2017
"We had opportunities, but it is what it is," James told Daryl Ruiter of 92.3 The Fan in Cleveland after this morning's shootaround. "They played a hell of a game and they took it to us and we weren't able to stop the runs and the momentum. Some of the plays that we made, some of the plays that I made, I was like, 'What are we doing?' or 'What could I have done better?' But you figure out the next game and go forward."
Prior to Game 3, the Cavs had won 13 consecutive playoff games dating back to the 2016 NBA Finals, tying a record set by the 1988-89 Los Angeles Lakers. Despite his substandard outing in Game 3, James says he is remaining confident and focused on the present.
"At the end of the day, you understand that it's just basketball and I've put a lot of work into my craft," James said. "I've always trusted that. I've always leaned on my teammates at times as well. But for me, mentally, I've always just focused on the present and not worrying about the situation. You just live in the moment."
Asked @KingJames, why is he able to thrive in adversity & drama? pic.twitter.com/Gm0XLO3gFv

— Daryl Ruiter (@RuiterWrongFAN) May 23, 2017
Game 4 is set for an 8:30 p.m. tonight on TNT. James and the Cavs will be looking to silence their critics with a bounce-back victory in front of the home crowd.