LeBron James talks about potentially passing Michael Jordan on all-time playoff scoring list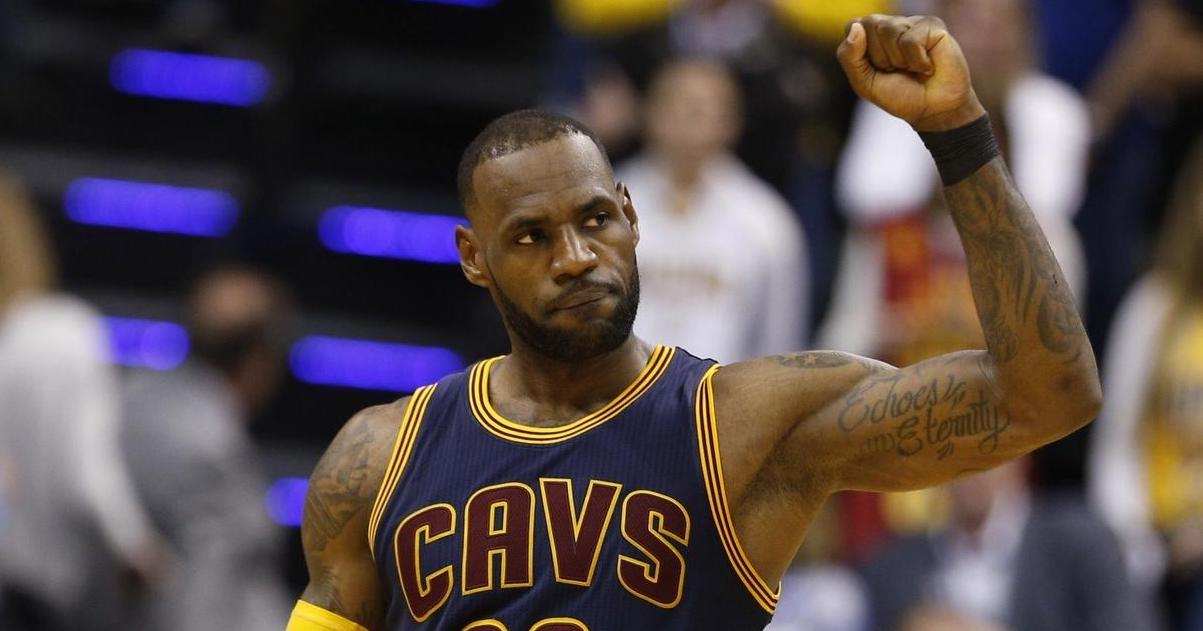 Heading into Game 5 of the Eastern Conference Finals, LeBron James is just 28 points shy of passing Michael Jordan to become the all-time leading scorer in the playoffs in NBA history.
This could foreseeably come on Thursday night at TD Garden against the Boston Celtics with James averaging 32.4 points per contest through the first 12 games of the playoffs. With that in mind, he told Joe Vardon of Cleveland.com that passing Jordan for that mark is still a "personal goal" of his to keep him motivated on the court.
"It has nothing to do with passing the rings, passing the points, passing MVPs," James said. "It's just my personal goal to keep me motivated, that's all."
Chasing Jordan isn't anything new for James as he has drawn more comparisons to his career has worn on primarily stemming from the spectrum of the number of NBA titles won. Although he has acknowledged that it is a motivating factor for him, the 32-year-old has continued to downplay the significance it played in shaping his own legacy.
The more accolades that James continues to rack up, the harder it will be to put him down in comparison to his idol. The amount of NBA titles may not be there at this point, but he has only further strengthened his resume in other areas and adding this all-time playoff scoring mark is another major career marker.
What is most often overlooked at this juncture is that he may have several more highly productive years left in his career where he could add many more prestigious honors such as MVP awards, All-Star Game selections, All-NBA team nods, and most importantly more championships to his name. If he continues in that direction, it will hard to ignore him not being in the same conversation with Jordan.