LeBron James takes shot at his own hairline: 'I didn't go bald like Mike, but I'm getting there'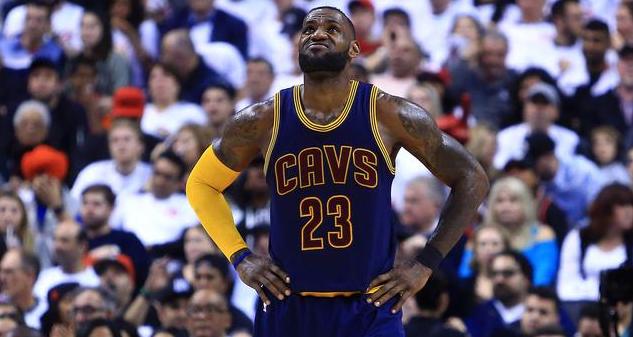 After sealing a resounding Game 5 and punching yet another ticket to the NBA Finals, scheduling a third straight meeting with the Golden State Warriors, LeBron James finally had some time to exhale and poke fun at the lighter side of basketball.
He even reminisced of his growing up days as a Michael Jordan fan and how he imitated every aspect, from shooting fadeaways before he had a well-structured shooting form to wearing his basketball gear identically like his hero to resemble the Chicago Bulls star.
"I did pretty much everything that MJ did when I was a kid," James said. "I shot fadeaways before I should have. I wore a leg sleeve on my leg and folded it down so you saw the red part. I wore black and red shoes with white socks. I wore short shorts so you could see my undershorts underneath."
Then unexpectedly, he went where most people didn't think he would have gone, enticing a comical reaction from his teammates Tristan Thompson and Kevin Love in the background.
"I didn't go bald like Mike, but I'm getting there. But it will be post-career, though. That's the only thing I didn't do."
LeBron: "I didn't go bald like Mike, but I'm gettin' there."

(look at Tristan Thompson's reaction) pic.twitter.com/d2WFZ5weDU

— Sports Illustrated (@SInow) May 26, 2017
No-headband-James was very candid with the media after passing Jordan and becoming the all-time leading scorer in playoff history, reaching the NBA Finals for a seventh straight season and pouring in a game-high 35 points in 34 minutes of play.