LeBron James struggles to remember the last time he lost in the first round of the playoffs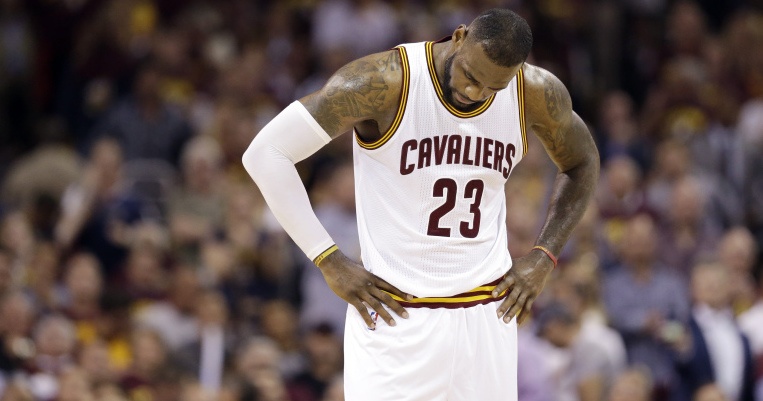 As a result of a four-game sweep of the Indiana Pacers in their first-round matchup, the defending champion Cleveland Cavaliers have advanced to the semifinal round of this year's NBA Playoffs.
The Cavs have about a week to prepare for their next game (May 1st). Whether it be against the Toronto Raptors or Milwaukee Bucks, the champs are getting plenty of time to rest and practice.
As most basketball fans know, LeBron James has ruled the Eastern Conference for quite some time. After the Cavs dispatched the Pacers, James was asked if he remembers the last time he lost a game in the first round of the playoffs. The King thought for a moment, then gave an honest reply.
"Umm, no, I don't (remember)," James said with a smile as he shook his head. "When was it?"
The reporter then reminded James that his last first round loss came on May 6th of 2012 in a Game 4 matchup against the New York Knicks — a team J.R. Smith and Iman Shumpert were a part of. After having his memory jogged, James, who recorded 27 points, four assists, four rebounds, and one steal in the contest,  quickly remembered the 89-87 defeat.
"J.R. had a nice move that game too, by the way," James said of his (now) teammate. "I think he had like a windmill dunk on the baseline. We (the Miami Heat) won that (series) in five though, right?"
Smith finished that 2012 Game 4 with seven points, five rebounds, four assists, and two steals in 35 minutes of playing time. While the Knicks did manage to get one win against the James-led Heat, that particular playoff series ended in five games.