LeBron James shuts down Kevin Love trade rumors, calls them trash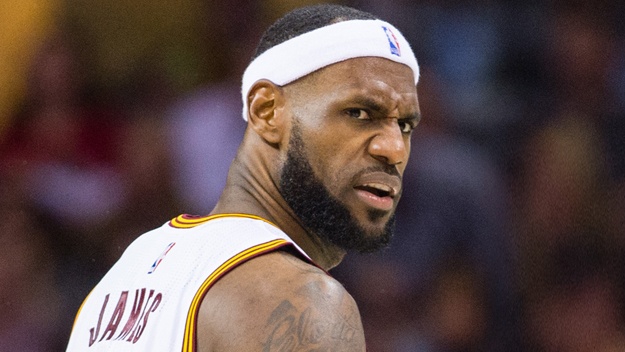 Just before the Cleveland Cavaliers matchup against the Washington Wizards on Monday night, Frank Isola of the New York Daily News reported that his sources told him LeBron James had been pushing management to trade for New York Knicks forward Carmelo Anthony.
During the game, Kevin Love put up 39 points and 12 rebounds in a stellar performance that saw the Cavs play a good portion of the overtime period without LeBron James. Cleveland took down Washington 140-135, and after the game, Cavs' head coach Tyronn Lue shut down any trade rumors regarding Kevin Love.
Lue was vocal, but Love's teammate James was not happy with that report, calling it and the writer who wrote it "trash."
"I saw it and heard about it. It's trash, and the guy who wrote it is trash too for writing that, especially during a game."
Think LeBron James was upset when he read/heard those comments? Here's the video of James' comments.
LeBron responds to the recent K Love/Melo trade rumors… pic.twitter.com/zmLTovOpxN

— NBA on TNT (@NBAonTNT) February 7, 2017