LeBron James and Showtime partner to create new NBA documentary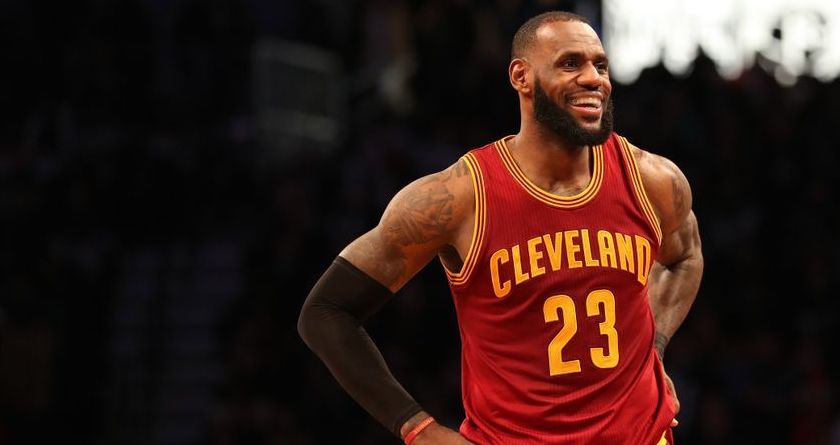 One day, long after his days of hooping on the hardwood are in the rearview mirror, Cleveland Cavaliers superstar LeBron James will be able to sit back in his rocking chair and reflect on not only his illustrious career in the NBA, but also his many achievements in the film industry.
In a press release earlier this evening, Showtime announced that they have been working with James' production company, SpringHill Entertainment, on a new three-part documentary that will premier on cable television in 2018. The new series, which is being directed by award-winning filmmaker Gotham Chopra, will focus on the impact made off the court by the NBA's brightest stars — how they have affected society, so to speak.
James, as well as his long-time friends and business partners, Maverick Carter and Rich Paul, are all listed as co-executive producers.
According to Joe Vardon of Cleveland.com, Showtime is calling the series "an expansive project that will examine the modern history of the National Basketball Association and the league's impact on global popular culture."
"We developed the idea for these films because of the incredible, generational impact some of the NBA's most successful players have had on every aspect of American culture," Carter said in the news release. "Gotham is the perfect filmmaker to bring these stories to life, and Showtime is the right platform to showcase how they were able to transcend the game and shape the culture in an unprecedented way."
Stephen Espinoza, executive vice president and general manager of Showtime Sports says his company is "thrilled" to be working with Springhill Entertainment on this project.
"We are thrilled to be collaborating with LeBron, Maverick and Gotham on what will be a comprehensive look at one of the most influential sports institutions in the world," Espinoza told CBS Sports. "This series of films will join a growing list of must-see documentaries on Showtime, films that reveal the myriad of ways sports and culture intersect and influence each other."
From his humble beginnings in Akron, Ohio, James, now entering his 15th season in the association, has established himself as one of the most transcendent figures in the sporting world and beyond. No matter where you live, there is a good chance you've at least heard his name.