LeBron James Sends Mysterious Tweet, Unclear Who Its Directed At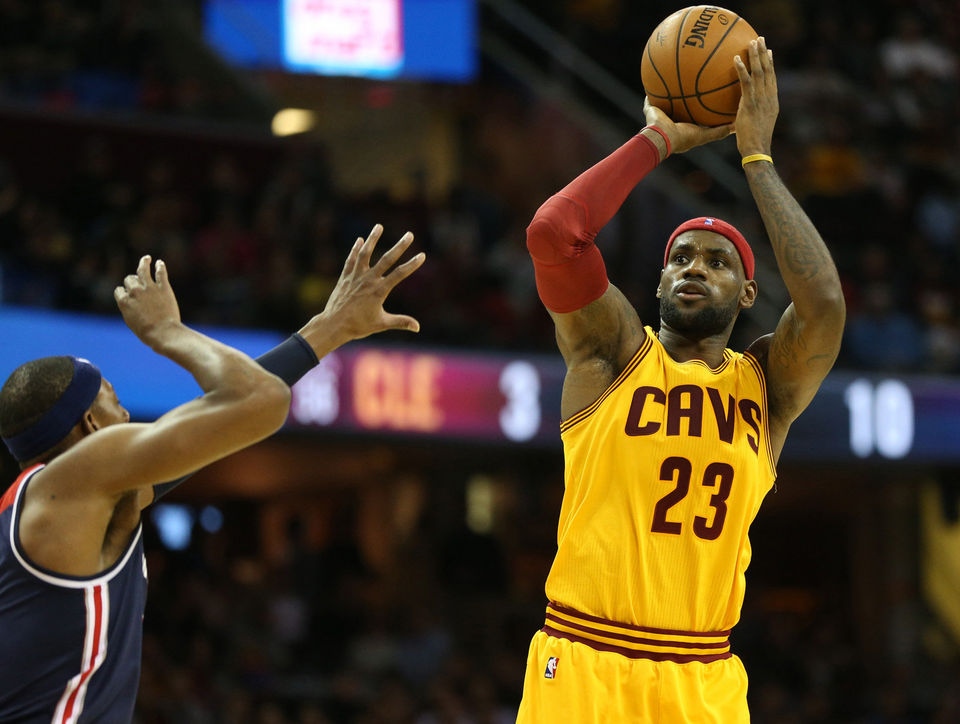 The Cleveland Cavaliers are entering their toughest stretch of the season, and are still trying to find their way. At 42-17, you'd think that they have everything figured out, but that is not the case as there are rumors that players are concerned and other outrageous reports that some want out.
After the bad loss to the Raptors and Wizards, J.R. Smith said that he was extremely concerned and then Stephen A. Smith recently came out after the Washington loss and said that Irving is reportedly unhappy in Cleveland.
RELATED: Kyrie Irving Fires Back At Stephen A. Smith After Reporting That He Wants To Leave Cavs
Amid rumors that Irving is unhappy, LeBron James took to Twitter and tweet a pretty mysterious message.
It's ok to know you've made a mistake. Cause we all do at times. Just be ready to live with whatever that comes with it and be with…..

— LeBron James (@KingJames) March 1, 2016
those who will protect you at all cost!

— LeBron James (@KingJames) March 1, 2016
Now, there's no signs showing that these are directed towards Irving, or any other Cavalier, and it might just be to a close friend of his who is going through something. Maybe even to LeBron James himself. Who knows? Of course, in this day and age, every single thing that LeBron says and does will be investigated by the public and media to the max.