LeBron James now holds scoring record for 32-year-olds formerly held by Michael Jordan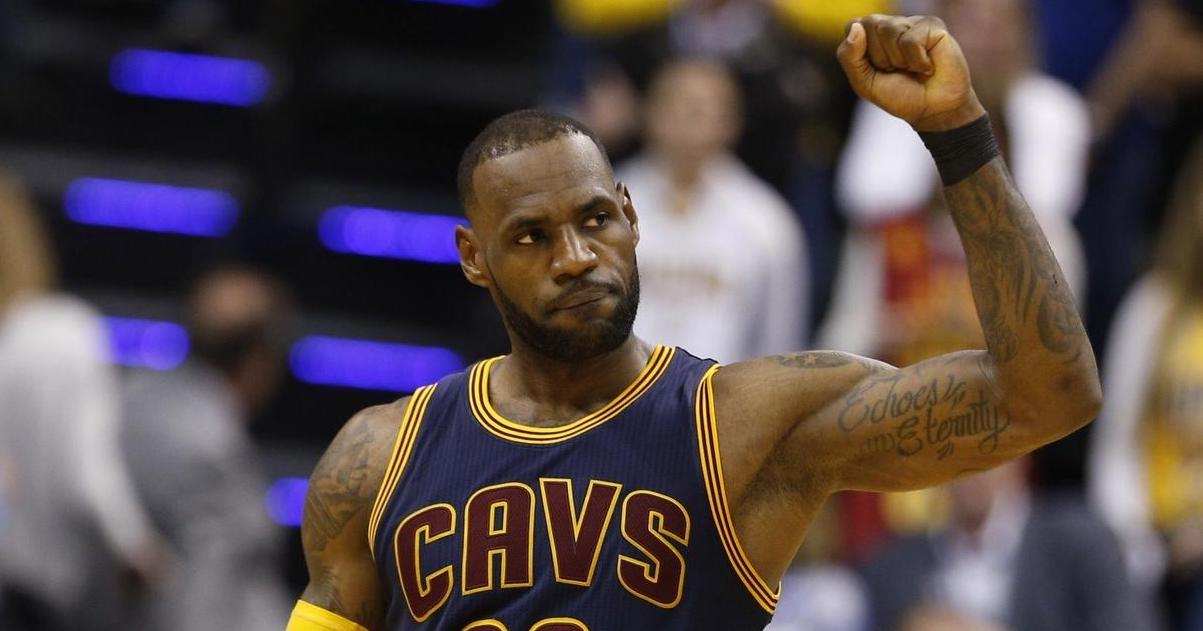 The Cleveland Cavaliers have been breathtaking this postseason. The defending world champions are in dominant form, and are being led by the world's best player in LeBron James. After sweeping the Indiana Pacers in the first-round, the Cavs and James then went about demolishing the Toronto Raptors in the Eastern Conference Semi-Finals in emphatic fashion. They were firing on all cylinders, and the reigning Finals MVP was performing at a level that we've probably never seen through the first two rounds.
James is currently averaging 34.4 points, 9.0 rebounds, 7.1 assists, 2.1 steals, and 1.5 blocks per game as he continues to move past NBA legends on the all-time playoff leaders lists. His dominance has made his talented Eastern Conference opponents look mediocre, and the four-time MVP is knocking on the doorstep of his seventh straight NBA finals if he overcomes his next opponent in the Conference Finals.
As always, as the King continues to reign supreme during the playoffs, surfacing the never ending debate of who is the greatest basketball player ever between him and NBA legend Michael Jordan. With James likely to pass Jordan in the coming week for the top spot on the NBA's all-time playoff scorers, the debate has gained some serious momentum.
Whomever you prefer between the two extraordinary talents usually comes down to personal preference, but the kid from Akron's case definitely grows larger with every passing game he plays. At age 32, he is playing at an all-time high level despite the enormous minutes on his body, and during the sweep of the Raptors, James moved ahead of Jordan in some more NBA postseason leaderboard by having the most points per game through seven playoff contests at age 32 or older.
Jordan had previously held the record by averaging 33.6 points through the first seven games of the 1996 playoff campaign, but James climbed above the Chicago Bulls icon.
This significantly enhances James' case as scoring is just one part of his all-around magnificent game. With the three-time champion doing so much on the floor, to move ahead of Jordan in a department he was notoriously known for is extremely impressive.
Whether you take James or Jordan is up to you, but no one can deny it is a serious conversation right now, and with James having a large chunk of his career still left to play out, we could be witnessing the best to ever do it right before our very eyes.