LeBron James says Cavs have remained focused despite long layover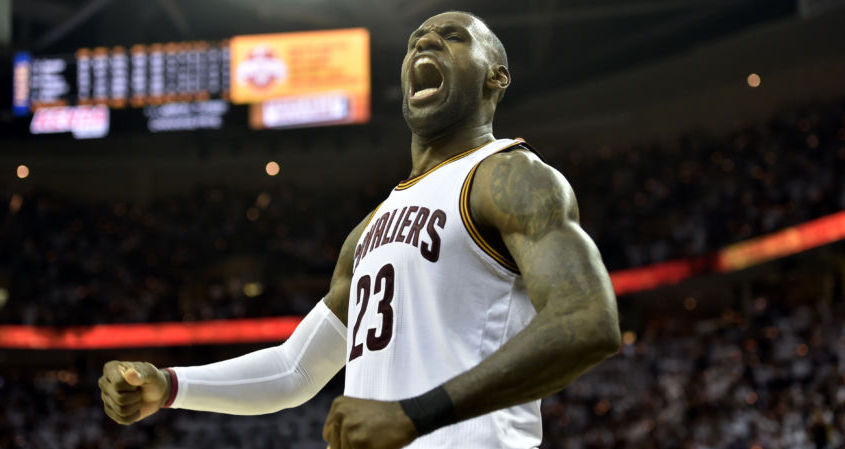 On Wednesday night, the NBA's defending champion Cleveland Cavaliers will square off against the Boston Celtics inside TD Garden for Game 1 of The Eastern Conference Finals, with tipoff scheduled for 8:30 p.m. on TNT.
Boy, it has been a while since Cavs fans last saw their favorite players in action, right?. In fact, the champs will have been off for a total of nine days by tomorrow. As it turns out, that's the longest layover between postseason games in franchise history.
The 9 days off the #Cavs get to take advantage of, is the most in franchise history, and the most @KingJames has ever had in post season

— Fred McLeod (@CavsFredMcLeod) May 13, 2017
After today's practice session at Cleveland Clinic Courts, LeBron James was asked if the long break will have an impact on the Cavs' performance in tomorrow night's game. As he often does, The King remained focused in his reply.
"We've been focused this whole week," James said. "You know, we got a couple of days off Monday and Tuesday after we clinched vs Toronto (Raptors), but since then, we've been putting in work — mentally and physically. So as far as our mental side, I'm not worried about that. It's always the rythm. You know, we've been off. It will be 10 days tomorrow since we played a game. The rythm is something that you kind of see if you still have. But as far as the mental side, we've been focused."
.@KingJames says Boston is a worthy opponent and have to focus on the challenge ahead.."we've been focused all week"

— Fred McLeod (@CavsFredMcLeod) May 16, 2017
LeBron James says @Cavs are still mentally focused despite long layoff. More worried about keeping "rhythm." @wkyc @WKYCSports #3Cavs pic.twitter.com/WNB8eLM1Bw

— Pat Chiesa (@PatChiesa) May 16, 2017