LeBron James says Cavs have to be '20 times better' in Game 5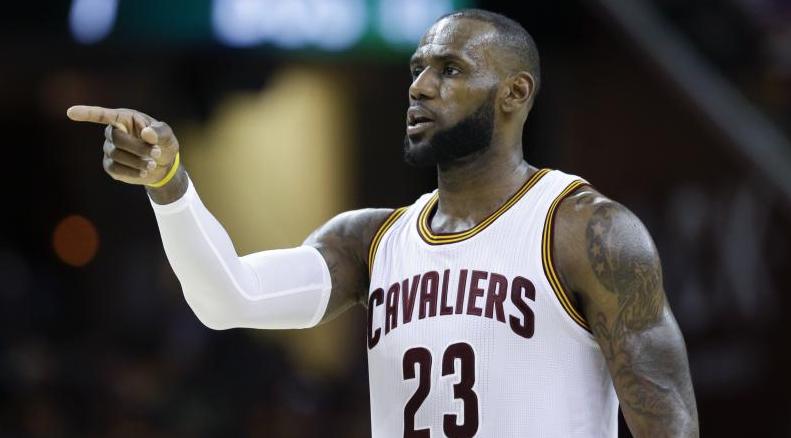 The Cleveland Cavaliers will once again have their backs against the wall on Monday night in a must-win Game 5 against of the NBA Finals against the Golden State Warriors.
The Cavaliers were able to respond in a major way on Friday cruising to their first win in the series. However, LeBron James believes that the Cavaliers must be "20 times better" in Game 5 if they have any chance of keeping the championship chance alive, per ASAP Sports.
"I don't put any on any regular-season game this year. They're not the same team. We don't prepare the same way. I don't put anything on the regular-season game. But we didn't play well in Game 1 or Game 2. So we have watched the film, we see what we didn't do well. And if you don't do something well, they will make you pay for it. So we have to be 20 times better in this building, and we understand that."
The Cavaliers hit on all cylinders in Game 4, scoring 137 points in regulation on 52.9 percent shooting from the field and 53.3 percent from beyond the arc. This included James notching his second triple-double of the season and Cleveland scoring an NBA Finals record 89 points in the first half.
It's expected that the Warriors will come out firing on all cylinders looking to close out the series on their home floor on Monday. Keep in mind, they scored 116 points last week even with Stephen Curry scoring just 14 points on 4-of-13 shooting from the field and Klay Thompson hitting just 4-of-11 from the field for 13 points.
Golden State will likely come out the aggressor, while it's up to Cleveland to respond to that impact push in the game to earn another win in the series. If not, it will be steamrolled in a similar fashion as to how Games 1 and 2 unfolded.