LeBron James' savage response to Draymond Green's 'Quickie' shirt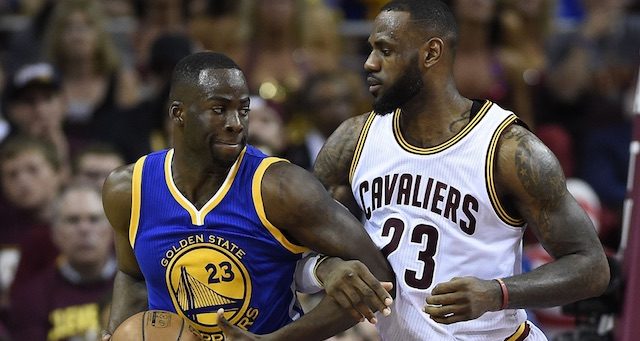 Earlier this afternoon, the Golden State Warriors celebrated their 2017 NBA championship with a parade through the streets of downtown Oakland.
As most hoops fans know, the Warriors managed to defeat the Cleveland Cavaliers in this year's Finals by way of a gentleman's sweep, 4-1.
In a bit of a cold jab, Warriors forward Draymond Green, who is known for his antics, decided to wear a unique tee shirt during today's celebration that sparked a hilarious response from LeBron James.
Green's now-famous shirt is obviously a play on Quicken Loans, as it reads "Quickie" across the front. However, James' clap-back message goes just as hard. The King personally took a photo of Green in the shirt and posted it to his Instagram account, saying: "That's what she said, HUH?!?!?"
By the looks of it, there is no love lost between the Cavs and Warriors. We'll just have to wait and see what they brew up next.