Watch: LeBron James roasts courtside Raptors fans' shoes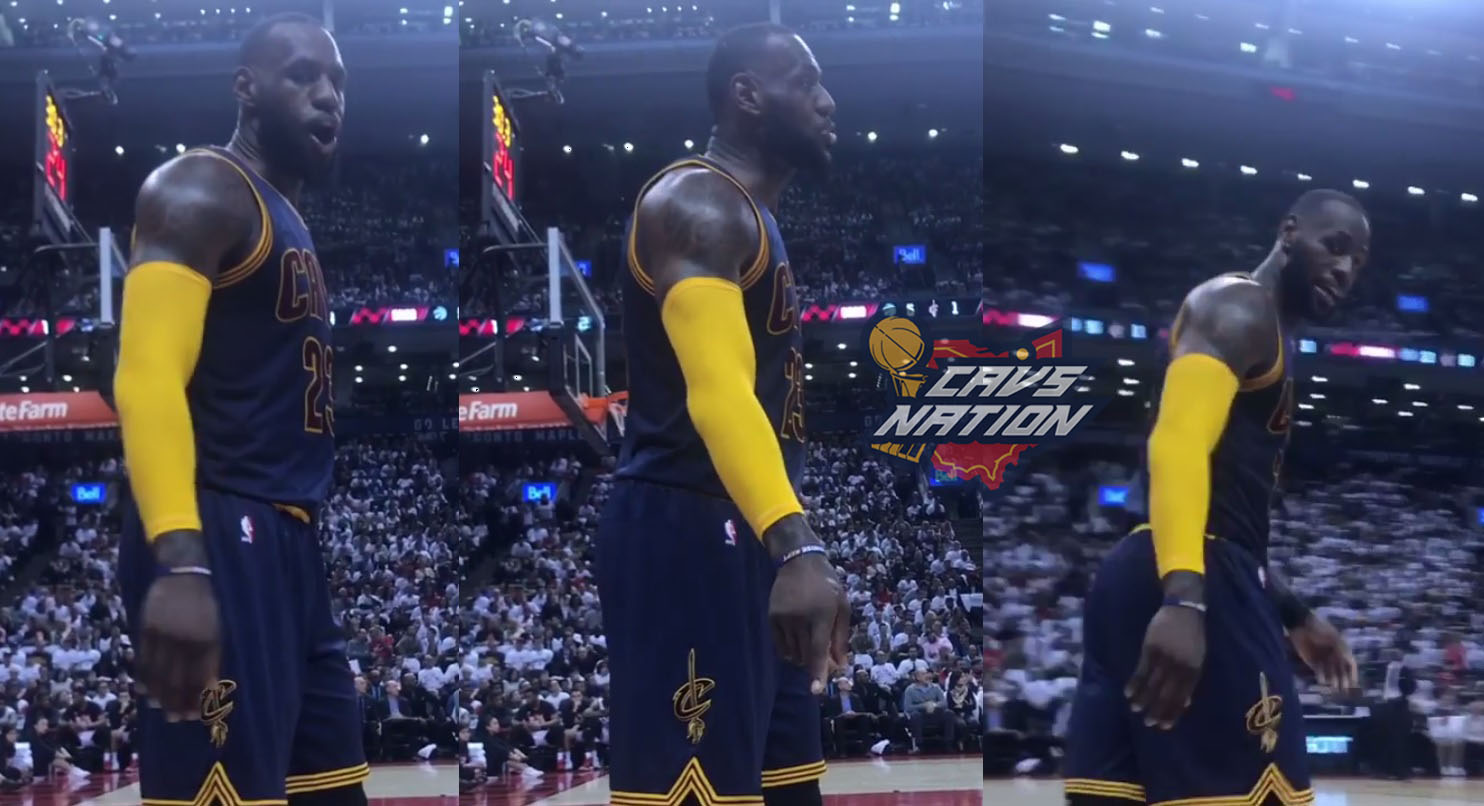 LeBron James has been playing his entire career with some sort of chip on his shoulder. This postseason, however, it seems as if whatever burden rested on his shoulders had been lifted (bringing an NBA Championship to Cleveland and his home-state of Ohio.
James is 34.4 points, 9.0 rebounds, 7.1 assists, 2.1 steals, 1.5 blocks, and a whopping 2.8 three-pointers in eight games this postseason. He's also shot 55.7% from the field and 46.8% from beyond the arc.
The looseness with which he is playing right now, however, is incredible, and can be seen when he's laughing with his teammates or even pretending to chug down a beer. In Game 4 of the Cavs-Raptors series, James had a fun little exchange with fan sitting courtside. James can be heard saying, "You mad or nah? Should be mad about the shoes you picked out today."
https://www.instagram.com/p/BTzhGr-DxUE/
James has led the Cavs to an 8-0 start to the postseason, with either the Boston Celtics or Washington Wizards coming up next in the Eastern Conference Finals.