LeBron James reacts to MVP finalist snub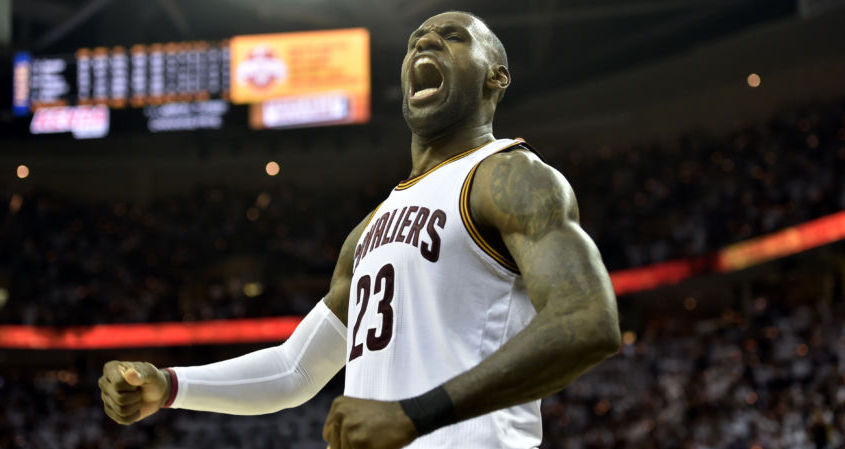 The NBA on Friday afternoon announced the three finalists for this year's NBA MVP award. However, it notably did not feature Cleveland Cavaliers star forward LeBron James for the first time in nine seasons.
Following the 130-86 blowout win in Game 2 against the Boston Celtics on Friday night, James fired away with a truthful response toward being snubbed for a chance to claim his fifth MVP nod of his illustrious career.
LeBron James on not being 1 of 3 MVP finalists: "My only job is to be the MVP for this team… This league knows what I bring to the table." pic.twitter.com/Urx7qAznKO

— Ben Golliver (@BenGolliver) May 20, 2017
"I didn't see it. What are you going to do about it at the end of the day? My only job is to try and be the MVP of this team every night (and) put my teammates in a chance to be successful to ultimate lead to a championship. I know what I bring to the table. This league knows what I bring to the table. It's for you guys to write about and not for me to be concerned about."
Although Russell Westbrook put together a historic season by becoming just the second player to average a triple-double while also breaking the single-season mark with 42 triple-doubles this past year, James also had a stellar campaign. He became only the third player in NBA history to average 25.0 points, 8.0 assists, and 8.0 rebounds while shooting 50 percent or better from the field in a single season.
On top of that, he has continued to play at an astronomical level in the playoffs averaging a team-high 34.3 points on 56.9 percent from the field with 8.5 rebounds, and 7.1 assists while leading the Cavaliers to a perfect 10-0 record.
In the process, James is the first player to have eight straight games with at least 30 points in a single playoff run since NBA Hall of Famer Kareem Abdul-Jabbar had nine consecutive during the 1970 postseason. He also tied Abdul-Jabbar for the league-best mark with 10 straight playoff games with 25 or more points while hitting 50 percent or better from the field in each contest.
All in all, it's clear that James has his eyes on a much bigger goal of claiming his fourth NBA title and second for the Cavaliers in franchise history.