LeBron James reacts to missed dunk in Game 4 win over Celtics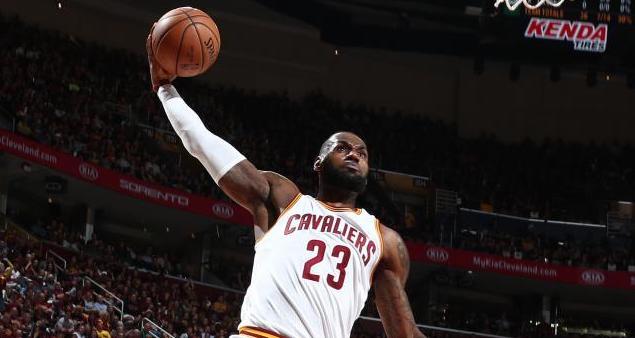 Last night, the defending champion Cleveland Cavaliers took a commanding 3-1 Eastern Conference Finals series lead over the Boston Celtics with a 112-99 victory inside Quicken Loans Arena.
The Cavs fell behind by as many as 16 points in last night's game. However, shortly after halftime, the champs regained their composure. During the third quarter, LeBron James received one of Kevin Love's famous outlet passes in transition. On most occasions, the King rattles the rim with a crushing slam after catching a touchdown pass from Love, but not this time. James elevated, cocked the ball way back in his right hand, and… well, he missed.
James isn't known for missing that many dunks over the course of his illustrious 14-year career in the NBA. In fact, he converted on 160 of his slam attempts in the 2016-17 season, missing on only seven tries. During his post-game media availability, reporters asked him about the mishap.
LeBron: 'I've missed a couple dunks in my career. I think I've made more than I've missed though.' pic.twitter.com/nJujubeXIN

— Sports Illustrated (@SInow) May 24, 2017
Indeed, LeBron James is only human. Just not your everyday type of human being.