LeBron James passes Shaquille O'Neal on the NBA's all-time playoff field goals made list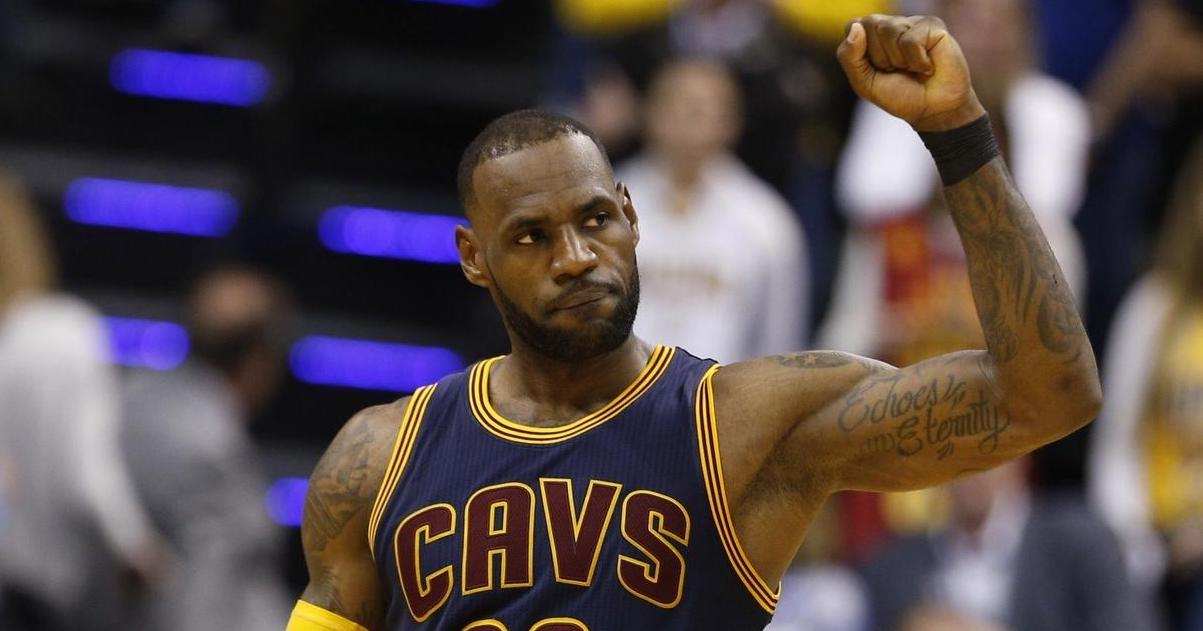 He's back at it again, LeBron James continues to climb the all-time NBA playoff ladders. The King was dominant again in Game 3 against the Toronto Raptors, and as other members of the big three playing relatively quiet, James put the Raptors to the sword and was spectacular all night long.
The kid from Akron was dazzling with his play, hitting tough jump shots, draining threes in opponents faces, sinking all but one of his 16 free throws and dropping in a couple of jaw-dropping left-handed floaters for good measure. He put on a show in Canada, and sucked the life out of the crowd who were anticipating a victory on their home floor following the pattern of last season's meeting between the two in the playoffs.
The Cavaliers superstar was having absolutely none of it however, as he dropped 35 points, had eight rebounds and dished seven assists. James shot 50 percent from beyond the arc and connected on nine of his 16 shots. With his nine buckets, James passed another dominant NBA legend Shaquille O'Neal for 3rd place on the NBA's all-time playoff field goals made list.
Congrats to @KingJames of the @cavs for moving up to 3rd on the #NBAPlayoffs FIELD GOALS list with 2,042! pic.twitter.com/zzpFT9wmia

— NBA (@NBA) May 5, 2017
O'Neal was a monster in his prime, and like James, was unguardable when the postseason arrived. The Los Angeles Lakers legend always upped his production as the most important time of the year came around, and James has created a reputation of doing so more than anyone ever has.
James continues to break records in every game he plays in the postseason, illustrating his sustained superiority in the playoffs. He passes an ex-teammate on the all-time playoff field goals made list, and whilst Shaq was well past his prime when he arrived in Northeast Ohio, having both he and James together in their primes may have been unfair to the rest of the league.
The Cavs have a chance to sweep the Raptors in Game 4 and earn another week of rest. Whilst James and the Cavs have their sights set on finishing the series, they aren't done creating more postseason history this campaign.