LeBron James Not Done With Cryptic Tweets, Per Chris Haynes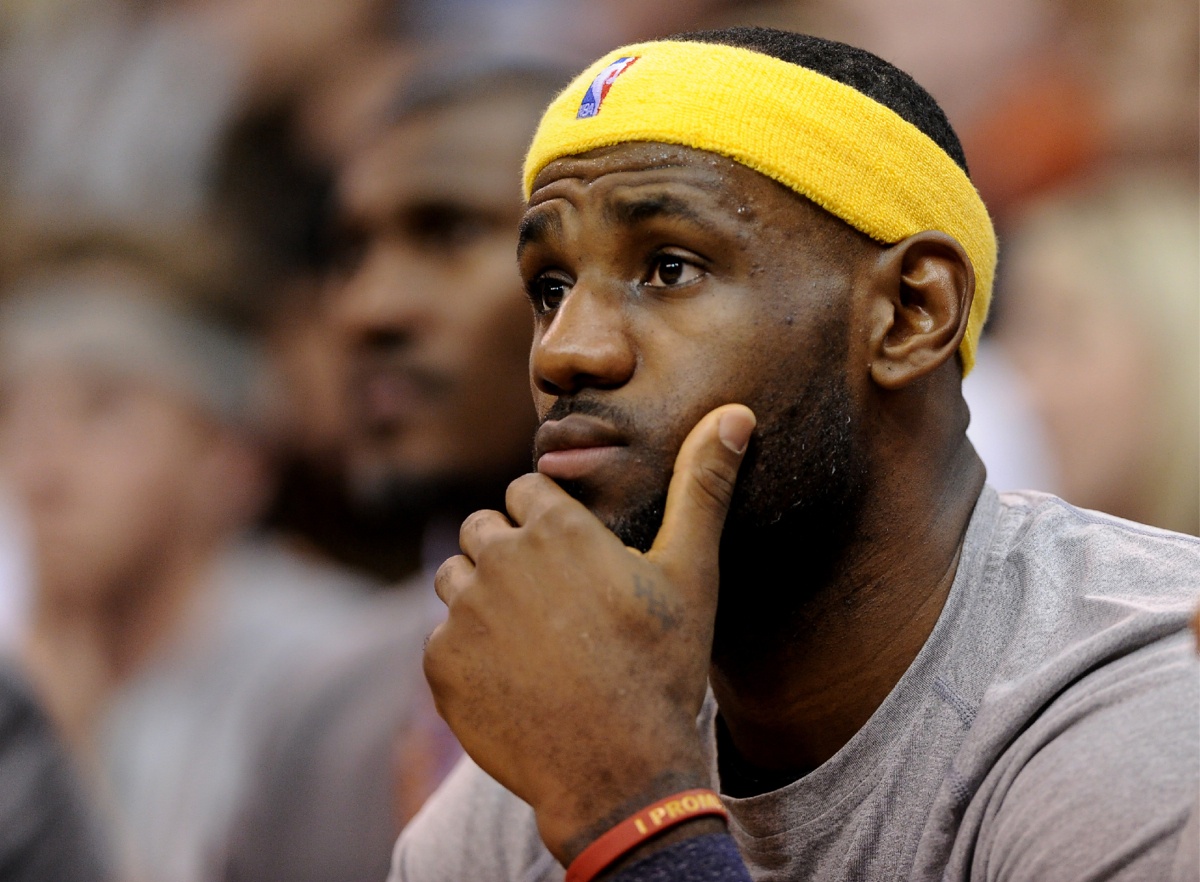 Ever since day one, LeBron James has had a masterful grasp of all the attention that he has drawn. Save for The Decision, almost every public move, or statement, coming from the Cleveland Cavaliers superstar has been a product of his vast understanding of how he can make the media work in his favor.
RELATED: LeBron James Sends Mysterious Tweet, Unclear Who Its Directed At
To the extra sensitive eye, or simply paranoid, James has left breadcrumbs after breadcrumbs every time he's faced with a major predicament or a noteworthy situation. Throwing out his jersey after the Cavs' Game 6 loss to the Boston Celtics in the 2010 playoffs and all the tweets leading to his homecoming in 2014, to name some, could mean nothing. But they could very well be everything.
Over the past week, LeBron James' twitter account has been the source of a number of stories. Not because of anything that he said, but as a result of everyone speculating on what he meant in his tweets. Recently, a few lines were once again dropped by James on the social media site. They sounded pretty deep, but with different worlds outside of basketball revolving around himself, they could easily relate to any of his other ventures.
Meanwhile, Cleveland.com's Chris Haynes got a chance to talk to LeBron James about his tweets.
Spoke to LeBron James about cryptic tweets. Said more "da vinci code" tweets to come. Guessing #thedc stands for that. He's just having fun.

— Chris Haynes (@ChrisBHaynes) March 6, 2016
For what it's worth, it appears that everyone will get more of these brain-pickers from James over the foreseeable future. Make no mistake, these are good conversation topics.
RELATED: VIDEO: LeBron James Refutes Popular Assumption Towards Recent Tweets
The Cavaliers aren't only enjoying the top spot in the East, but are also going through a bit of soul-searching as the playoffs draw closer. So it's hard to blame people for coming up with different theories as to what's going on inside LeBron James' mind and the Cavs' locker room.