LeBron James moves past Michael Jordan for third place in NBA Finals scoring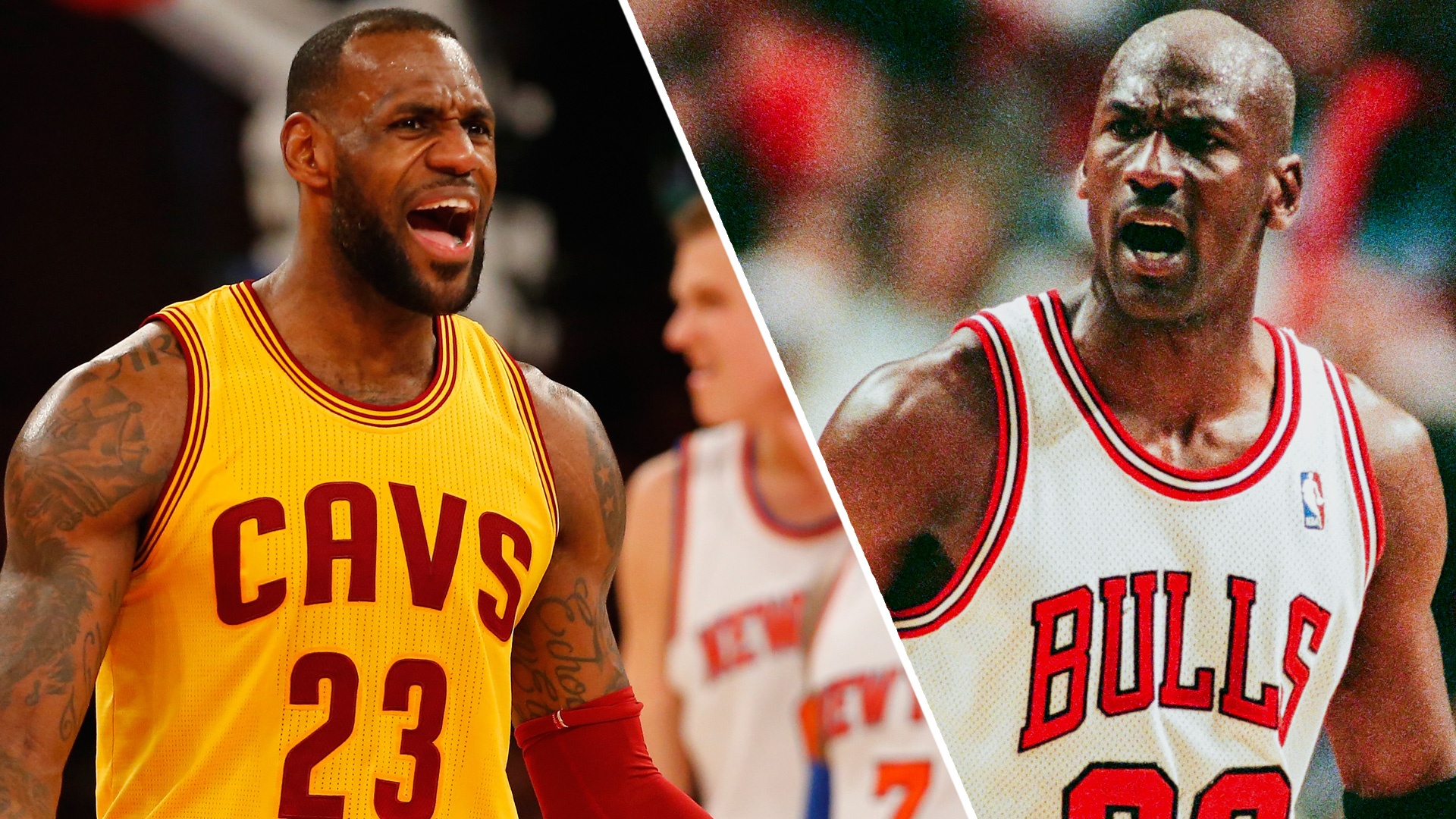 The Cleveland Cavaliers were absolutely dominant in their Game 4 victory over the Golden State Warriors as an early elimination loomed large for the world champions. The Cavs surged to victory behind the incredible offensive play from dynamic point guard Kyrie Irving as well as their walking triple-double machine LeBron James.
The duo were extraordinary in the win, and their outstanding play opened the game up for the likes of J.R. Smith and Kevin Love to leave their mark on the contest. All in all the Cavs were breathtaking offensively, executing to near perfection as Quicken Loans Arena was buzzing.
With their offensive barrage, they went about setting NBA Finals scoring records for the most points in a first quarter as well as the most points for a half with a whopping 86 points. The Cavs may have set impressive records that evening, but so did James, as it seems like he always does on a nightly basis.
The King finished with 31 points, 10 rebounds and 11 assists in another masterclass by the world's best player. It was with those 31 points that James continued to climb up another all-time ladder, moving into third place all-time in Finals scoring passing NBA icon Michael Jordan in the process.
Congrats to @KingJames of the @cavs for moving up to 3rd on the #NBAFinals Scoring list! #ThisIsWhyWePlay pic.twitter.com/YQZ4nORcGd

— NBA (@NBA) June 10, 2017
As James was storming down the court, he was faced with Warriors' defenders Draymond Green and Klay Thompson, both who couldn't stop him as he powered past them en route to an and-1 early in the first period. It was with this bucket that James passed "His Airness" and moved up yet another all-time ladder.