LeBron James' milestones after Game 1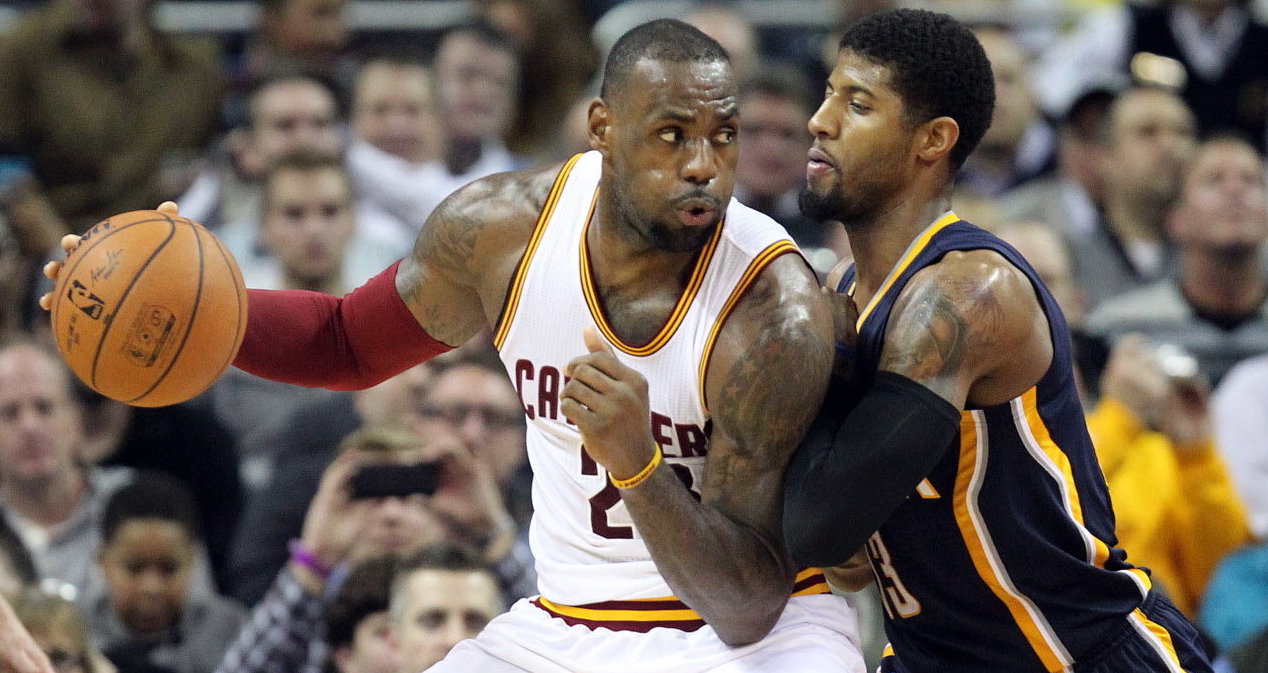 It was a nail-biting affair as LeBron James and the Cleveland Cavaliers blitzed Indiana Pacers' superstar Paul George, forcing CJ Miles to take a tough potential game-winner as the Cavs took a 1-0 series advantage.
It was a scenario the Wine and Gold were anticipating, and executed it near perfectly to enable someone other than the Pacers' best player to beat them. It wasn't pretty at times, but the Cavs held on to take the early upper-hand in the series.
James led the way yet again for the Cavaliers, as he was dominant in another spectacular performance registering 32 points, grabbing six rebounds and dishing 13 assists on the evening all while shooting 60 percent from the field and 66.7 percent from three-point range.
The four-time MVP has already collected his fair share of NBA history this past regular season, but the King is on track for more records during these playoffs as well, and they began falling as the Cavs triumphed in Game 1.
James moved past San Antonio Spurs legend Tim Duncan for 5th place on the NBA's all-time playoffs field goals made list with his 12 buckets. James also pulled down six rebounds on the night, leaving him two rebounds shy of passing Robert Parish for 8th place on the NBA's all-time rebounds list.
James didn't just climb up the all-time ladder during the win, he also played his 200th career playoff game, a feat only nine other players in NBA history have achieved. At the 200 games stage, James only trails Chicago Bulls legend Scottie Pippen for the most wins.
The three-time champion continues to dominate in the playoffs, and hasn't lost a first round playoff game since 2012. It's extraordinary what the kid of Akron has done, and will continue to do at the most important time of the year.
This isn't the last you'll hear of James making NBA history this postseason, that's for sure.