LeBron James passes Michael Jordan for all-time playoff free throws total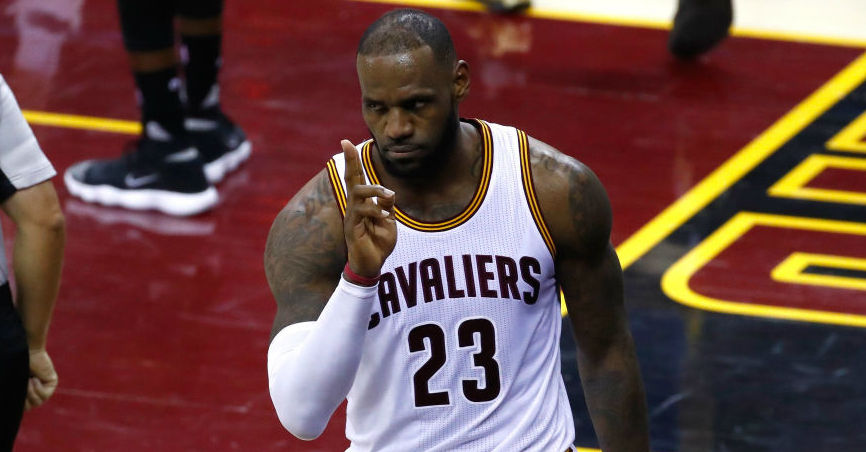 The Cleveland Cavaliers put together one of the all-time great Finals performances in their lone win of the NBA Finals. They set records on the night thanks to their hot shooting from behind the arc as the Wine and Gold were irresistible offensively in a display that had the eventual champion Golden State Warriors chasing shadows.
The mood before the game was calm and confident as described by head coach Tyronn Lue, and the Cavs seemed relaxed as they nailed shot after shot en route to a big win in front of their home fans.
As the Cavaliers were in the zone from downtown, they broke the long-standing Finals' records for scoring in a first half. Whilst the Cavs created some more history for themselves, superstar LeBron James created his own on the night, passing his long-time idol-turned-rival Michael Jordan in an aspect of the game where the latter excelled — free throws.
As James sunk his sixth free-throw on the evening, he passed Jordan for the most free-throws made in NBA playoff history.
The King has come under the microscope for his struggles at the line throughout the regular season, but has been solid from the stripe in the post season. He has continued to mix up his game back in the Finals, picking his spots when to attack the rim and when to pull out his much improved three-point stroke.
The kid from Akron now stands alone at the free-throw line, with the outright most makes in NBA playoff history.