LeBron James likes Instagram post about Knicks' sacking of Phil Jackson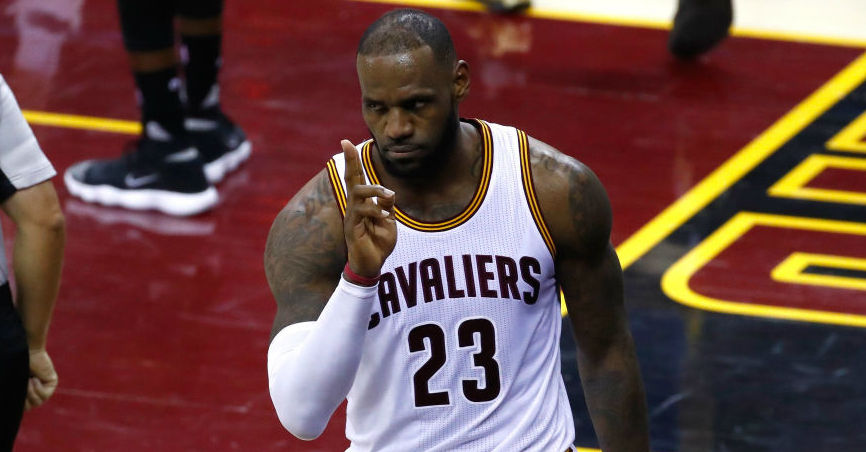 LeBron James is known to avoid using social media platforms when it's time for the playoffs, but now that the Cleveland Cavaliers and the rest of the NBA are in the offseason, he's freely doing whatever he wants online. That includes liking an Instagram post about Phil Jackson getting sacked by the New York Knicks.
Here's a screen capture of that from Sports Illustrated's Twitter account:
.@KingJames liked the post 👀 pic.twitter.com/a7sM27OZlp

— Sports Illustrated (@SInow) June 29, 2017
On the surface, it's really just a trivial and harmless action done by James. But anyone who remembers the history between James and Jackson would be quick to point out that this was the four-time MVP's subtle way of showing he hasn't completely forgotten that time last year when the Zen Master referred to James and his business associates as a "posse", a term that carries racial stereotyping connotations. James took exception to that, even going as far as saying that he's lost respect of the 11-time champion coach, as reported by ESPN's Dave McMenamin.
"Zero," James said Tuesday, when asked if he had any previous ties to Jackson. "No relationship at all. I had nothing but respect for him as a coach for what he was able to do. Obviously he was at the helm of [the team featuring] my favorite player of all time [Michael Jordan], and also being there growing up and watching him with the Lakers, but I got nothing for him."
This isn't the first time in which James appeared to take a jab at Jackson following the posse comment. During the Cavs' 126-94 blowout of the Knicks on Dec. 7, James and his teammates played the water bottle challenge during garbage time, which was interpreted by many as a form of getting back by James.
Long live the Posse-gate.