LeBron James laughs off Marcus Smart foul call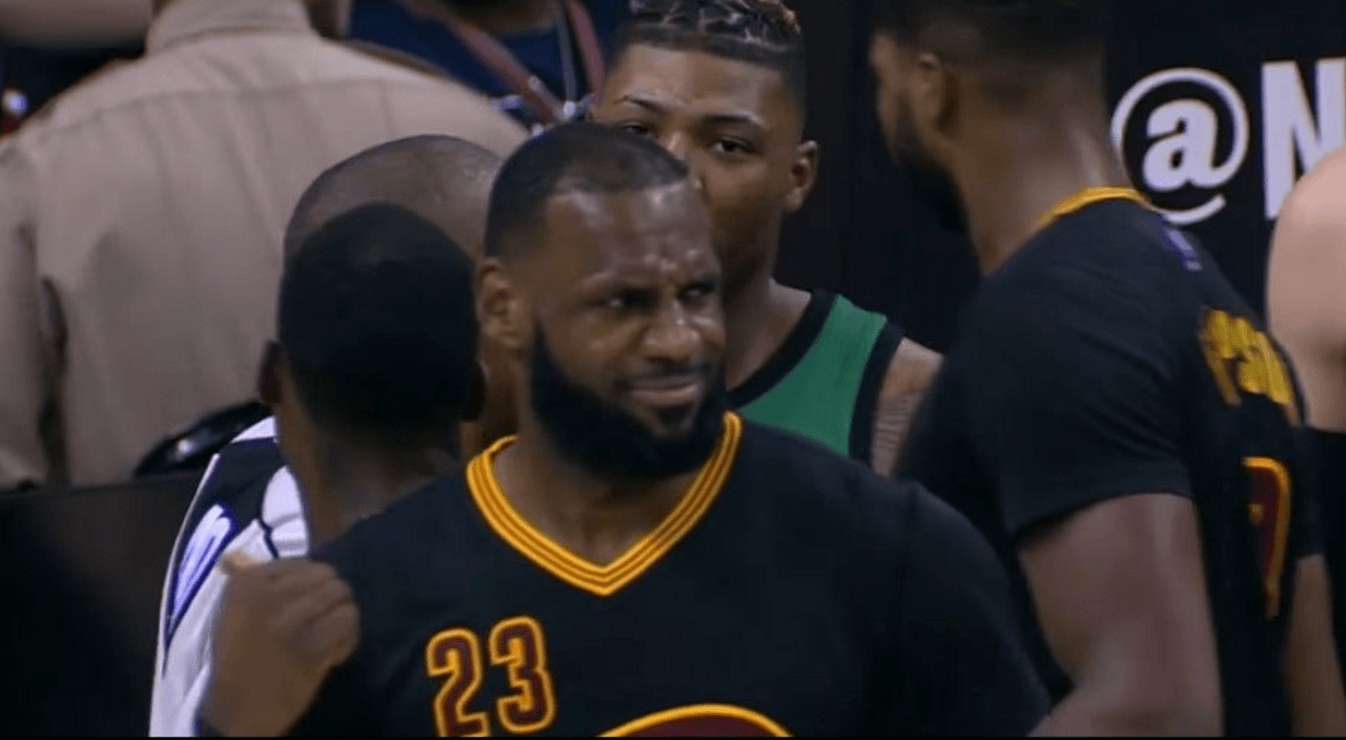 Last night (Thursday), the NBA's defending champion Cleveland Cavaliers hosted the Boston Celtics inside Quicken Loans Arena, resulting in a 124-118 victory for the home team.
After pushing their lead to as many as 20 points in the second half, it seemed the Cavs were cruising to a win. However, the Celtics, not ready to give up, hung around down the stretch and trimmed Cleveland's big lead to just one point in the final quarter of play.
As the Celtics began mounting a come-back effort, James and the Cavs did their best to stem the tide. On one play in the third quarter, James was abruptly fouled by Celtics guard Marcus Smart as he drove to the basket.
After the foul was called, Smart, back-peddling and clearly feeling put off by James' physicality on the play, decided to make a few steps towards James. As the referee restrained Smart from furthering the altercation, James, surprised at Smart's reaction, simply walked away shrugging his shoulders.
https://vine.co/v/5ELlmYm5zIg
The Cavs managed to hold off Boston's late rally last night, thanks in large part to the 85 combined points from their Big 3: LeBron James, Kyrie Irving, and Kevin Love.